| | |
| --- | --- |
| Running SageTV on Windows XP Media Center Edition | You are viewing Page 1 of 4 -- Go to page 1 , 2 , 3 , 4 |
Running SageTV on Windows XP Media Center Edition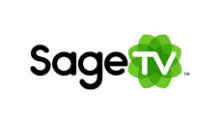 If you're running a computer with Windows XP Media Center Edition purchased prior to the release of the 2005 version you may be missing out on much of the online video being offered both directly from content ownerr (such as television networks) or from companies like Netflix. The problem is DRM, specifically the DRM built into Windows Media Player 11. While your computer's operating system is perfectly capable of running WMP 11, Microsoft decided not to provide an upgrade to the latest version of Media Center from the 2005 release of the operating system. Since some of the files updated by WMP 11 will break the earlier Windows Media Center versions you have a few options.
Upgrading
If you wish to upgrade to a version of Windows Media Center capable of working with WMP 11 you actually have to either install a new version of Windows or buy a whole new computer. Although it's possible to buy an OEM version of Windows XP MCE 2005, it will mean re-installing Windows and any programs you had installed. Depending on your hard drive configuration you may also need to backup any media files you have so you can do a clean install (format the hard drive). Unfortunately you won't be able to get much support for this software as there is no retail version.
Windows Vista
Rather than releasing a separate Media Center Edition of Windows Vista, Microsoft added the Windows Media Center program to some versions of the operating system. If you have a computer that came with Windows MCE 2004 or earlier installed you'll probably want to upgrade or replace your computer's hardware to run Windows Vista.
SageTV
When faced with this delemma regarding my own Windows Media Center 2004 computer I knew Windows Vista was out of the question due to my older computer. I also didn't want to give Microsoft $150 for what amounts to the same operating system with an upgrade for the front end to a free media player (Windows Media Player). Instead I looked for alternatives that would allow me to get the DRM support of WMP 11, required now to stream video from Netflix, while running a Media Center application for my music and video libraries. Most importantly, I needed something that wouldn't require me to buy a new remote control to make it work. Fortunately I found SageTV, which meets all my requirements, and the price was significantly less than a new version of Windows.
Although this guide focuses on installing SageTV on a computer with Windows XP Media Center Edition, aside from the preparation steps, which are specific to the Windows Media Center Editions, most of this guide will be the same for any Windows XP installation. If you've considered building a media center PC of some kind but want to try it out you can install the trial version of SageTV, and if you like it the MCE remote (and USB transceiver) can be purchased for a reasonable price.
Comparison of SageTV and Windows Media Center
SageTV and Windows Media Center share many features. Both feature TV recording (capture) capabilities, as well as DVD playback. Although SageTV doesn't include a decoder capable of reading commercial (protected) DVDs, you should already have a decoder such as WinDVD or Power DVD that Windows Media Center uses for this purpose. Likewise, SageTV can use an external (DirectShow) DVD decoder already installed on your computer.
Surround Sound
If you experience problems using the Dolby Digital decoder from your computer's DVD player, which once again is what Windows Media Center uses, you may need to install the free AC3Filter, which is at least comparable, and arguably superior to most commercial decoders. I also experienced problems playing high bitrate MP3 files, which turned out to be caused by decoding with ffdshow.
Your Existing Media Files
You may have a large number of files from Windows Media Center, including TV captures and ripped CDs. Any non-DRM protected audio files, including the lossy and lossless WMA (Windows Media Audio) files produced automatically by both Windows Media Center and Windows Media Player, will play just as before. Recently the DVR-MS (MPEG-2) files produced for TV captures by Windows Media Center can also be played. Since SageTV doesn't come with its own ripping capabilities you'll need to provide your own tools for this. Although this may be slightly more work, you can still encode with Windows Media Player, or even with a better program like Exact Audio Copy. The open source (and cross-platform) FLAC lossless audio compression format is supported in SageTV without installing any additional software.
DRM Protected Files
One benefit for Windows Media Center users is the ability to play DRM protected WMA audio, including the free songs available from SpiralFrog (in the U.S.) because of the connection to Windows Media Player. I've found that a plugin (to be covered in a future guide) allows Windows Media Player to be used for WMA files, enabling me to play my DRM crippled songs again.
Overall Impressions
Speaking as someone who thinks of his computer as a media center, rather than a DVR, I find SageTV to be more powerful than Windows Media Center, but also sometimes more frustrating. Sometimes there are so many options you won't find them if you don't refer to the manual. Since they provide a cusomization application, SageTV Studio, to make small changes, or even a complete overhaul to the interface a group of customers has made substantial progress in this area. The SageMC interface used by a substantial number of people will be covered in detail in a future guide.
Their reliance on MPlayer rather than Windows Media Player makes it more challenging to play some DRM protected files, but with the future of DRM looking bleak MPlayer's cross-platform support seems worth the work. Its design is oriented more toward the Windows power user than Windows Media Center, but that's an unfortunate necessity caused by the larger number of options. If you don't want to buy for a new version of Windows or upgrade your entire computer for Windows Media Player 11 support you should consider whether SageTV meets your needs.
Required Software
| | |
| --- | --- |
| | SageTV turns your computer into a home theater PC (HTPC), with DVR (TV capture) and Media Center features. There are versions for Windows, Linux, and Mac OS X. |
Optional Software


ffdshow is a DirectShow decoding filter for decompressing several video formats, including DivX, XviD, WMV, MPEG-1 and MPEG-2 movies. If you prefer to use DirectShow for decoding video it's a good choice for many formats, particularly the various MPEG-4 variants. You can find detailed instructions for installation and configuration of ffdshow's video and audio decoding features in our guide for ffdshow Installation and Configuration.




Haali Media Splitter is a DirectShow splitter for MKV (Matroska), MP4, MPEG-2 TS (transport stream), MPEG-2 PS (program stream), OGG, and AVI files. If you need help with installation you can refer to our Introduction to Haali Media Splitter.





AC3Filter is an open source solution for
Dolby Digital, DTS, and MPEG Audio support in Windows. Although installation is relatively simple and straight forward, you can find detailed instructions in our guide titled AC3Filter Installation and Configuration






Windows Media Player is Microsoft's free software that includes not only playback of media files, but also support for the DRM used increasingly for streaming and downloaded video. If you need help installing Windows Media Player 11 on a computer running an older version of Windows XP Media Center Edition (2004 or earlier) our guide on Installing Windows Media Player 11 on Windows XP Media Center Edition 2004. Don't install WMP 11 unless you're sure you won't be using Windows Media Center any longer as it will not work properly with WMP 11 installed.
---
Video Capture Guides
Processing TS captures with free tools
Removing Commercials from MPEG-2 captures with Cuttermaran
VideoReDo Plus - Loading, Analyzing, and Repairing
VideoReDoPlus - Removing Commercials
Convert MPEG-2 Captures to AVC with Super