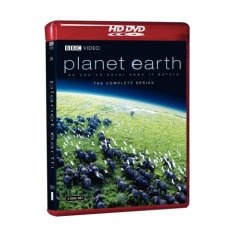 For the next gen sales chart ending May 6th, as predicted, the beautiful BBC nature documnetary
Planet Earth
claimed the number 1 and 2 spots.
The
HD DVD
installment claimed the #1 spot while its rival
Blu ray
version came in second.
According to the Neilson charts however, the sales were very close, with Blu ray selling 95 copies for every 100 of the HD DVD version.
Rounding out the chart, was "Night at the Museum" (Blu ray), "Deja Vu" (Blu ray) and "Dreamgirls" (both).
Source:
HD Digest