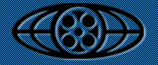 In response to the news that
China will be blocking American films
,
MPAA
Chairman and CEO Dan Glickman released the following statement:
"It is increasingly clear that China may have instituted a block on the import of American films into their country. Although we have not received official confirmation of such a ban from the Chinese government or China Film, the indicators are strong that our information is correct. If such action has been taken, or is in the process of being taken, it would represent an enormous step backwards in terms of China's efforts to develop a strong and most importantly, legitimate film exhibition and distribution market. We are working with top officials in the US government, including the Treasury Secretary, as well as the Trade Representative and Secretary of Commerce, both of whom are in China at the moment. If these reports are true, it is unacceptable that China has taken this action and we will bring all our resources and leverage to bear to address this situation."
More news as it becomes available including any other statements regarding the matter.
Source:
BOC