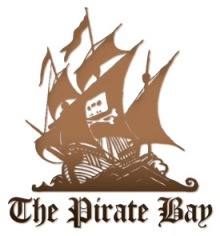 The infamous
torrent
tracker
The Pirate Bay
has hit another milestone,
12 million peers. Making the announcement more impressive, is that only 5 months ago
the site was at 8.5 million peers served.
More intriguing, from a torrent standpoint, is that TPB admin brokep says that since 2004 that amount of actual seeders on the site has increased substantially compared to hit-and-run leechers. He continues on that in 2004 only 20 percent of peers were
seeding
but that that number has increased to almost 50 percent, a huge number for a public torrent tracker.
Brokep added,
"We have more seeders than leechers now. It was like 25% seeders 75% leechers [in 2004/2005], since then it's gradually shifted over to 50/50.″
As if 12 million peers wasn't enough, brokep and the rest of TPB staff want a new milestone, and soon.
"What we want you to do is to spread the word to your friends and make more people share files! Let's break 15 million - and 20!"