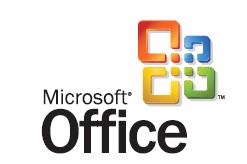 Toronto-based
i4i
has responded to U.S. Court of Appeals ruling granting a stay of an injunction on sales of some
Microsoft Office
products. The company sued Microsoft for infringing a 1998 XML patent that it holds, in
Word 2003
and
Word 2007
. Last month, a U.S. District court ordered Microsoft to pay $290 million to i4i and issued an injunction that would ban the sale of the Word versions involved.
Microsoft went on to request a stay of the injunction pending an appeal of the original judgment, which was granted. The case is set to be heard on September 23.
"Microsoft's scare tactics about the consequences of the injunction cannot shield it from the imminent review of the case by the Federal Circuit Court of Appeal on the September 23 appeal,"
i4i chairman
Loudon Owen
said.
He added
:
"i4i is confident that the Final Judgment in favor of i4i, which included a finding of willful patent infringement by Microsoft and an injunction against Microsoft Word, was the correct decision and that i4i will prevail on the appeal."
Microsoft claims Office accounts for over $3 billion in sales per year.
"To paraphrase the great heavyweight boxing champion Joe Louis, 'They can run, but they can't hide.' Microsoft's time will eventually run out,"
Owen said.