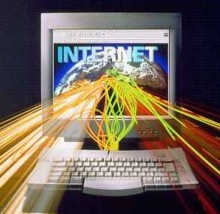 Over at least the last decade, the popular belief with the Internet and technology in general is that as it evolves, users become more isolated from the world. A new U.S. survey is concluding the exact opposite, saying that the Internet and mobile phones actually enhances user's "social worlds.'
The study, dubbed
"Social Isolation and New Technology,"
by the
Pew Internet and American Life Project
, says users now have much larger and diverse social networks.
"When we examine people's full personal network... Internet use in general and use of social networking services such as Facebook in particular are associated with more diverse social networks,"
say the researchers.
"Our key findings challenge previous research and commonplace fears about the harmful social impact of new technology."
The survey was conducted via phone and includes 2512 adults, and states that since 1985 when the Internet really began its mainstream infancy, social isolation has remained unchanged. 6 percent of the adult population "has no one with whom to discuss important matters" in the new study, an insignificant increase from 1985.
"Discussion networks" have decreased by 30 percent since 1985, says the survey, and have become less diverse however those with active Internet connections and mobile phones usually take part in Internet activities that brings them connections to more diverse networks. For example, those using phones have 12 percent larger discussion networks and those that use IM clients such as MSN,
AIM
and others have 9 larger networks. Diversity shoots even higher for those with phones, jumping 25 percent in "diversity of core networks." It is 15 percent higher for those who even just use the Internet for emails and reading news.
"Cell phone users, those who use the Internet frequently at work, and bloggers are more likely to belong to a local voluntary association, such as a youth group or a charitable organization,"
reads the study, via
Reuters
.
"However, we find some evidence that use of social networking services (e.g., Facebook, MySpace, LinkedIn) substitutes for some neighborhood involvement."
"Our survey results suggest that people's lives are likely to be enhanced by participation with new communication technologies, rather than by fearing that their use of new technology will send them into a spiral of isolation,"
concludes the survey.