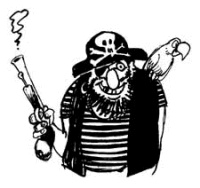 The Finnish record label
Lion Music
has started a new campaign this week, promising to not sign any new musicians until the government has managed to stop unauthorized music downloads.
"We are NOT able to sign more artists. No demos or masters you send us will be considered for release. We will NOT listen to any mp3 files or check out your websites and we will NOT respond to questions regarding releasing your album,"
says Lars Eric Mattsson, company president, via
TF
.
"The illegal file sharing on the net is killing independent music. We are sorry about this situation but we are sure you are aware of what is going on."
Mattsson continues:
"Our demo policy will not change before our politicians have stopped the P2P sites. Illegal file sharing is not just about stealing from rich major companies. It is about killing independent music and making it impossible for many great musicians to have a chance to release albums and have a musical career even as a part time job. Next time you consider downloading an album for free or adding new torrents please think of the impact you are having on the artists – would you like it if we came into your home and stole your pay check?"
The label has also set up a section of their site, called
"The Murder of Music"
, in which artists can express their thoughts on piracy. Read their thoughts here:
Lion Music: Murder of Music