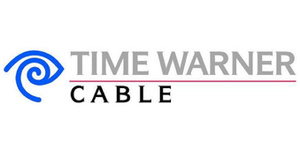 Time Warner Cable
has announced the launch of free
Wi-Fi
for New York City subscribers.
Additionally, TWC has partnered with Cablevision to offer thousands of free Wi-Fi hotspots in NYC, as well. Wi-Fi is now available in Manhattan, Queens, Staten Island, western Brooklyn, Mt. Vernon, parts of the Hudson Valley region, and Bergen and Hudson Counties in New Jersey. Long Island, parts of New Jersey and Connecticut, Westchester, Rockland, Northern Hudson Valley, the Bronx, and Brooklyn will be available through the partnership.

Adds Howard Szarfarc, Executive Vice President for TWC NYC: "Our sophisticated network is a combination of wireless and wireline services, bringing a wide spectrum of products and services to our customers. This free new Wi-Fi option adds another dimension for Road Runner customers, bringing even more convenience. Road Runner customers can experience a fast, simple and easy connection from their laptops or portable Wi-Fi-enabled devices in Time Warner Cable Wi-Fi zones, meeting their growing need for mobility."

To use the Wi-Fi, "Time Warner Cable customers must be signed up for Road Runner high-speed online service. Customers who use laptops and Wi-Fi-enabled devices can log on to Wi-Fi by entering their Road Runner user ID and password through a simple sign-on screen. The quickest way to obtain or reset log-in and password information is at home, at the computer, through Road Runner's online support at www.rr.com. Additionally, customer login and account verification are available by calling Time Warner Cable Wi-Fi Support at 1-877-895-WIFI (9434)," reads the press release.