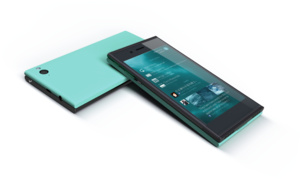 Jolla, the Finnish smartphone start-up initiated by ex-Nokia employees, has revealed its FY-2013 figures showing a sizable loss relative to revenue.
Last year's revenue amounted to €3.5 million, while spending (including research & development) was north of €10 million. Jolla revealed an operating loss for 2013 of €8.3 million, over double its turnover for the period.
Jolla's financials also showed that the company received €9.8 million in investments in 2013, while convertible bonds increased by over €1.3 million and bank debt increased by €800,000. At the end of the year, Jolla counted around €300,000 in cash.
The Finnish start-up only started selling its first smartphones in December 2013, so the figures are not much of a surprise.
Initiated by several former Nokia employees, Jolla makes smartphones that run the Sailfish operating system. Sailfish is developed by Jolla in cooperation with the Mer project (based on Intel's MeeGo).
The first Jolla device went on sale in Europe in December 2013, selling for €399. Since then, developers have
ported Sailfish to run on Google Nexus 4
, and the OS
exited beta in February
of this year.
Sources and Recommended Reading:
Jolla teki viime vuonna rajusti tappiota: www.kauppalehti.fi (Finnish)