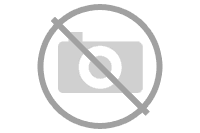 ---
Rating: 3 / 5 Value for money: 3 / 5
Purchased this product because it is free with coupon, and still have another coupon in case it dies.

Setup

The channel autoscan takes ~3-5 mintues. It finds all the local stations +
some that the analog could not get at all, although some digital stations are
weaker than the analog equivalent.

Quality

Picture quality is great, audio quality has a little added noise compared to
analog of same channels.

The RF output died after only 2 weeks of usage. We did not abuse the unit at
all: we used it for less than 10 hours/day and unplugged it during the night,
which should not be unreasonable. We have now resorted to the composite out
and who knows how long that will last! Thankfully the composite output
quality is the same as the RF output quality. Plan to give updates if the
composite dies and what happens when we complain to HDAcess.

Remote

The box has only three buttons! Power on, channel up and channel down. Thus you NEED the remote to do necessary tasks, like add channels. Bad news if it breaks!

Features

Has analog passthrough, works just as one would hope.

You cannot scroll through the EPG without changing the channel, which I find
annoying. The EPG does allow you to scroll through 12 hours of future
programming on your current channel.

The box has a signal strength indicator, which can be turned on from the
SIGNAL button on the remote, and turns off upon channel change or the SIGNAL
button. It gives you a number from 0-100, and it needs about 25+ to display
the channel.

The Menu has the following items:
Auto Channel Searching [allows option of full scan OR add channels, which is
very nice in case you can't get reception of all channels at once]
Channel List Editing [you can manually "delete" (i.e. hide) a channel so that
you skip it when you surf]
Change Password [for Parental Controls]
Parental Controls [V-chip]
Advanced Closed Caption [Style, Size, Font, Text Color, Text Opacity,
Background Color, Background Opacity, Edge Effect, Edge Color]
Language [English, Spanish, French]
Auto Power Down Timer [Off, 1, 2, 3, 4 Hours]
Time Zone

Overall

Does what we want it to do, but VERY disappointed that the RF output died
within two weeks of purchasing.
Review this product
Did you notice incorrect or missing information? Submit us corrections for these details

Do you have questions or comments regarding this product? Use our discussion forums to find out more about this and thousands of other products.