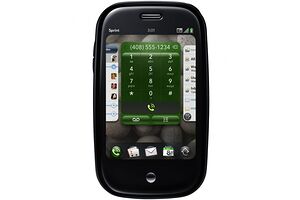 | | |
| --- | --- |
| Measurements (WxHxD) | 100,5 mm x 59,5 mm x 16,9 mm |
| | |
| --- | --- |
| Memory card slot | No memory card slot |
| | |
| --- | --- |
| 2G networks | GSM 850 / GSM 900 / GSM 1800 / GSM 1900 |
| | |
| --- | --- |
| Data? | HSDPA / WCDMA / EDGE / GPRS |
| | |
| --- | --- |
| Manufacturer product code(s) | 453000038000 |
| | |
| --- | --- |
| UPC / EAN code(s) | 0805931050106 / 4036779006420 |
---
Data

(Packet data modes)


Data transfer modes that are based on packet switching method rather than circuit switching, and offer a much faster and more efficient data transfer. For more information and comparision see for example here.

MMS

(MMS support)


Multimedia Messaging Service (MMS) is a standard for telephone messaging systems that allows sending messages that include multimedia objects (images, audio, video, rich text) and not just text as in Short Message Service (SMS).

RAM memory

(RAM memory)


RAM (Random access memory ) is the internal memory of the phone used to execute programs etc.

Display technology

(Display technology)


Display technology in use. The options (from worse to best) are STN (LCD), CSTN (Color STN), TFT (Thin-Film Transistor), and OLED (organic light-emitting diode). The first three are all based on LCD technology, which unlike OLED, do require backlight.

Storage memory

(Built-in storage memory)


Built-in storage memory expresses the amount of memory space available for storage of ringtones, pictures, videos, games etc. The most commonly used memory type is flash.
Rating: 5 / 5 Value for money: 4 / 5
When i first read about this phone sometime ago i was intrigued right away i have always been fond of palm's phones and was excited to see they where going to release something to rival the iphone which i was using before switch over to this.....

WHAT I LIKE ABOUT THE PRE:
1.Great Design it fits in your hand almost perfect not to big not to small. And the slide action is flawless.
2.The New WebOs that palm designed for this phone is refreshing having used other phones like the instinct and the touch pro..i find the touch screen with this phone to be on par with the iphone.
3.the picture Quality is stunning as well as the 3.5MP camera.
4.The Browser is perfect it supports flash and works flawlessly i have yet to have a problem with it.

WHAT I DONT LIKE:
1.Battery life seems to be on the downside if u have wifi and bluetooth on you will not get a full days use from your phone.
2.at the moment you cant set ringtones for text messages all you get is the default beep noise, but im sure there will be a software fix for this.
3.the qwerty keyboard was one of the main things i wanted this phone for because i hate typing on touch screen but the keys on here are a tad bit small..even for my hands with are tiny.

other than that palm has really made a point through this phone and it being the first gen. from them we can only expect better things, if they can get more apps and games then it will really compete in the iphones league.
Review this product
Did you notice incorrect or missing information? Submit us corrections for these details

Do you have questions or comments regarding this product? Use our discussion forums to find out more about this and thousands of other products.