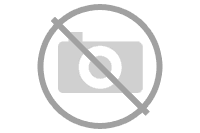 | | |
| --- | --- |
| OS | Windows 7 Home Premium (64-bit) |
| | |
| --- | --- |
| GPU? | Intel HD Graphics 3000 |
| | |
| --- | --- |
| Manufacturer product code(s) | LX.RSP02.003 |
---
CPU

(CPU type)


The CPU (or processor ) is the core component of any computer. It executes the programs with the help of other dedicated hardware. The CPU has high impact on the general performance of a computer. There are two big manufactures who provide CPUs: Intel and AMD, which both offer very competetive units.

CPU clockrate

(CPU clockrate (actual))


The clock rate is the rate in cycles per second at which a computer performs its most basic operations. The clock rate is measured in hertz (usually gigahertz, GHz). The clock rate affects the speed and performance of a computer, but higher clock rate does not necessarily result in better performance.

Display

(Display size)


The diagonal of the display in inches.

Resolution

(Native resolution of the display)


Resolution is the number of horizontal pixels times the number of vertical pixels of the display area. Unlike older CRT monitors, flat screen monitors display information well only at the resolution they are designed for (a.k.a. the native resolution). This is due to the structure of the display, which has a fixed set of both vertical and horizontal dots (corresponding the resolution). If the resolution is changed, the display needs to scale the image to fit the screen.

HDD

(Hard drive storage size)


The the storage capacity of the internal hard disk drive is given here (in giga bytes, GB). The HDD is required for storing files, software, and the operating system.

Spindle speed

(HDD spindle speed)


The speed at which the platters turn, expressed as rotations per minute (rpm for short).The faster a drive rotates, the higher its transfer rate. The downside of faster rotation is the possibility of overheating and noise.

SSD

(Integrated solid-state drive)


A solid state drive (SSD) is a data storage device that, similarly to flash drives, uses solid-state memory to store persistent data, but is designed to replace a traditional hard drive (HDD). The benefits of a SSD in comprasion to traditional HDD are smaller energy consumption, speed (in terms of data access), and higher reliability. Currently, however, SSD are more expensive and offer lower capacity than regular HDD, and are therefore seldom in use.

S-Video

(S-Video output)


S-Video is an analog video transmission standard which uses a mini-DIN connector to deliver Luminance and Chrominance information on separate subchannels. Quality-wise S-video stands somewhere beteeen composite video and component video, More information in glossary.

WiFi

(Fastest supported WiFi mode)


A Wi-Fi enabled laptop can connect to a wireless local area network and, if provided, to the internet. There are various different Wi-Fi standards, which differ mainly in terms of speed. The maximum transfer rate is roughly 11 Mbit/s for 802.11b, 54 Mbit/s for 802.11g, and 300 Mbit/s (2 streams) for 802.11n (draft).

Memory

(Installed memory)


Internal RAM memory is the dynamic "work memory" of a computer. It is used to temporarily store application data when a program is executed. The amount of memory is given as megabytes (MB), and it contributes greatly to the performance of a computer. Memory is especially needed when heavy applications or several applications are executed simultaneously.

Max. memory

(Memory upgradeable up to)


The maximum amount of memory the computer can use.

PC Card

(PC Card (type I or type II) expansion slot)


PC Card slot (a.k.a. PCMCIA) is a hardware connection standard designed for laptop computers. The slot can be utilized to connect memory expansion cards, network cards, modems, and hard disks.

ExpressCard

(ExpressCard expansion slot)


ExpressCard is a hardware standard replacing PC cards (also known as PCMCIA cards). The cards are hot-pluggable, which means they can be changed while the computer is on. ExpressCard slot can be accept e.g. wireless cards, TV Tuner cards, soundcards, Firewire 800 (1394B), SATA external disk drives, SSD (Solid-state drives), additional memory and memory card readers.

USB ports

(Number of integrated USB or USB2 ports)


USB ports are used to connect external USB devices to the laptop. The devices can be e.g. keyboards, mice, memory sticks. web cameras or extrnal hard drives. The number of ports determines, how many devices can be connected simultaneously.

FireWire ports

(Number of integrated FireWire ports)


FireWire (officially IEEE 1394, and a.k.a. i.Link and DV) is a serial bus interface standard for high-speed communications and isochronous real-time data transfer. Its main use is to connect digital camcorders to computers, and almost all modern digital camcorders have a FireWire connection.

Bluetooth

(Integrated BlueTooth)


If the laptop is equipped with a Bluetooth adapter, it can be connected with other Bluetooth equipment for data transfer. For example, a mobile phone may be connected to the laptop via Bluetooth and then work as a modem. Bluetooth is also useful for connecting other devices, such as mice, keyboards and printers.

Optical drive

(Optical drive type (the default drive that laptop is shipped with))


Optical (disk) drive is a disk drive that uses laser light to read and write data to and from optical discs, such as CDs, DVDs and Blu-ray discs. It is a common feature at most modern laptops. Some drives can only read from discs, but commonly drives are both readers and recorders (also called burners or writers). For more information about different types of optical discs, see e.g. AfterDawn's glossary.

LAN

(Ethernet)


If the laptop is equipped with an integrated LAN card (Ethernet card), there is no need to install a separate network card. The data transfer speed provided by the LAN card depends on the adapted standard. The slowest option ist 10BASE-T (10 Mbit/s), which loses to 100BASE-TX (100 Mbit/s) and 1000BASE-T (1 Gbit/s).

GPU

(Graphics processor vendor and type)


In laptops, video and sound chips are usually integrated, but higher end laptops can come with dedicated graphics processor units (GPUs). The mobile graphics processors tend to have less performance than their desktop counterparts, but none the same they enhance the performance of the laptop. If the laptop is to be used for gaming and entertainment, the GPU is of special importance.

Dedicated GPU RAM

(Does the graphics controller have its own dedicated memory (instead shared memory))


The amount of memory reserved only for the graphics card (in megabytes, MB).

HDMI

(HDMI output)


HDMI (High-Definition Multimedia Interface) is an interfacing standard for transferring digital video and audio between electronic devices. It is developed primarily for high definition displays in mind.

DVI with HDCP support

(DVI output supports HDCP)


-

Tablet PC

(Tablet PC)


Tablet PC is a portable computer equipped with a touch screen. Usually Tablet PCs are controlled using a stylus. A slate form factor Tablet PC contains only a touch screen. Convertible Tablet PCs resemble regular laptops, but you can rotate and fold down the screen on the keyboard to turn the device into a Tablet PC. Hybrid Tablet PCs are similar to the convertible devices with the addition that you can remove the screen altogether from the base unit.
Review this product
Did you notice incorrect or missing information? Submit us corrections for these details

Do you have questions or comments regarding this product? Use our discussion forums to find out more about this and thousands of other products.