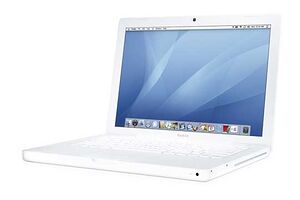 ---
Rating: 2 / 5 Value for money: 1 / 5
As far as raw power goes, the MacBook MB061/A is pretty promising. And the battery life is pretty reasonable... But the pricing is just ridiculous.

If you're lucky, you might find a USED MB061 for about $1,600 - and if you find one for less than a thousand, it'll likely be refurbished (and even then it'll only be just under $1000).

I myself am not heavily bothered by Macs that much despite their inability to run most games and a good chunk of office software, because you can easily install Windows XP to a virtual machine and run it perfectly from your mac, the only difference is your windows key on the keyboard is now a function key.

For the average user, however, I'd recommend a macbook like I recommend cancer. Don't.

If you're going to spend an ungodly ammount of money on a laptop -- spend it on the laptop, Not the logo the laptop has emblazened on it.
Review this product
Did you notice incorrect or missing information? Submit us corrections for these details

Do you have questions or comments regarding this product? Use our discussion forums to find out more about this and thousands of other products.