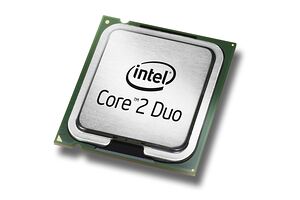 | | |
| --- | --- |
| Additional info | Intel Virtualization Technology |
| | |
| --- | --- |
| Manufacturer product code(s) | BX805576600 / BX805576600 / BX80557E6600 |
| | |
| --- | --- |
| UPC / EAN code(s) | 0735858184625 / 0735858184625 / 5032037007047 / 5032037007047 / 735858184625 |
---
Rating: 5 / 5 Value for money: 5 / 5
I bough one Aug07 ish (right when intels quad core came out) and still use it on my workstation with a freezer7pro. I remember a really good batch came out and was actually a topic of discussion for some time. I was a lucky one and have had it OC'ed at 3.2ghz stable since I bought it. A 50% OC is crazy. Originally had it paired with an EVGA 680i but my memory and mobo crapped out last year. Still running strong with my 780i. Great OC potential.
Review this product
Did you notice incorrect or missing information? Submit us corrections for these details

Do you have questions or comments regarding this product? Use our discussion forums to find out more about this and thousands of other products.