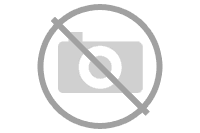 | | |
| --- | --- |
| Manufacturer product code(s) | TWIN2X2048-6400C4 |
| | |
| --- | --- |
| UPC / EAN code(s) | 0870584007357 |
---
Rating: 4 / 5 Value for money: 2 / 5
I bought a set of these recently because Corsair was offering a $40 rebate. This was back in Dec,07. Still haven't seen any rebate. Contacting Corsairs Customer Support has been a joke. No response. Afer searching their Forums for rebates, I found that many a consumer has the same issues. Good memory, BAD Customer support for rebates. I recomend doing your homework before purchasing this product because of a Mfr's Rebate.
Review this product
Did you notice incorrect or missing information? Submit us corrections for these details

Do you have questions or comments regarding this product? Use our discussion forums to find out more about this and thousands of other products.