Product reviews by 'ffocus06'


Rating: 5 / 5 Value for money: 5 / 5
Possibly my favorite console of all time. I played so many games on this thing its ridiculous. Late nights with Halo 2 and Moutain Dew Livewire! It got me addicted to first person shooters. It also had great games such as Star Wars: Knights of the Old Republic I&II. It had dvd playback, which was kinda a rip off cause of the extra thing you had to buy but it was worth it. After someone found out a way to softmod it through the 007 game things really took off. Being able to upgrade the HDD to say 250gb or 500gb meant you could store an immense amount of games on it and play them off of it. Overall this was a great first console for Microsoft and it brings back a lot of memories for me lol "tear"

Rating: 4 / 5 Value for money: 5 / 5
My wife and I just bought the new black Wii about two weeks ago and love it. The only thing I wish it had, and Im sure a lot of other people do too, is hdmi support. I also wish it had a better variety of games besides the Mario ones. Dont get me wrong, I love the Mario games, but I guess it just feels like its lacking to me. My wife loves it but I guess since Im more of a gamer than she is she doesnt really think its missing anything. Online is awesome, I love playing Mario Kart online lol and the classic games you can buy are great. I need to get the nes/snes marios asap. Anyways, its great for parties and the games are fairly cheap. If youre looking for a fun cheaper form of gaming than this is the perfect console.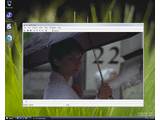 Rating: 5 / 5
VLC is a great player. Every time I download a file or just wanna play a dvd I always use it because its easy to use and supports many formats. If you ever have trouble with a file just download VLC and save yourself the trouble.
Rating: 5 / 5 Value for money: 4 / 5
At the time was a great console. Better graphics than the PS2, but couldnt play dvds. If only it could have done this it would have been alive and possibly had the chance to compete with the PS2. It had online capabilities for free but I dont think it was used much, I know I didnt use it. Overall I love this console and still have mine.