Product reviews by 'nobadnews'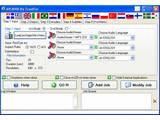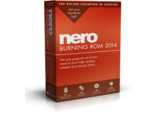 Rating: 5 / 5
This software isn't totally "user friendly" for newbies. Downloading manuals etc separately is a bit of a drag. However, once you actually read the tutorials and manuals, and get familiar with the program, it is excellent.

I have been using Nero for over a year now. It has excellent DVD burning functions (if you follow the instructions).

I am also familiar with other programs such as CloneDVD2, DVD2one etc. They are all great, especially for getting the DVD files to the point where I choose to use "Nero" for the actual burning.

Also, in Nero, the "create data DVD/CD feature is expecially handy for fast backing up/copying files to DVD/CD that are then completely portable and compatible with any other computer.

In addition, the Nero "Backitup" is great for backing up your entire computer or any part of the data base with several choices in method.

Nero is the program I trust the most for consistant reliability.