Product reviews by 'tenplus1'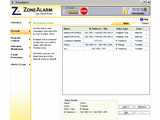 Rating: 1 / 5
I thought I'd give ZoneAlarm a try and removed my Sygate installation... oh my God!... what did I do... After install things worked for all of 3 minutes then ZoneAlarm decided to take over my computer and not let me access anything... Even after an uninstall, parts were still lodged in there and Sygate wouldnt work 100%, so finally I had to re-install WinXP and Sygate to get things up and running once more... ZoneAlarm needs a bit more work and to be a little less intrusive...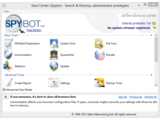 Rating: 5 / 5
This is an excellent program that stops all kind of nasties from changing your system and installing adware etc.

The Tools section gives you a few neat tools to really tweak and repair certain aspects of your system...

In my opinion, this protects my computer far better than Ad-Aware...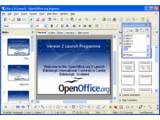 Rating: 4 / 5
OpenOffice contains a great software bundle that certainly gives Microsoft Office a run for it's money (literally)...

All the packages are there (word processor, spreadsheet, presentation, database, Drawing, Web Editing etc.) and all work well with M$ Office files as well as their own xml formats...

Their are Plenty of features available for newbies and professionals alike, as well as the usual proofing tools like spell checking, hyphenation and thesaurus... The only thing I couldnt find was a grammar-checker, but then again, I dont really use it myself...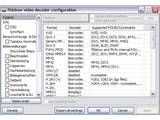 Rating: 4 / 5
FFDSHOW is an excellent set of codecs to play and encode all sorts of movies...

Unfortunately the FFDSHOW 2005-06-11 download doesnt seem to install... hmm...


Rating: 5 / 5
One of the best firewalls around and FREE to-boot... protects not only your files and web connection, but also P2P programs, e-mail and chat clients... Plenty of features and easy to use...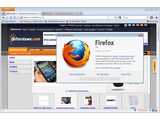 Rating: 5 / 5
This has got to be one of the best web browsers out there... Easy to use, fast and secure with more features than you can shake a stick at... A much better alternative to Internet Explorer...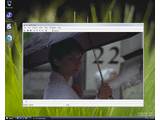 Rating: 4 / 5
VLC has to be one of the better video players out there which can handle any format and has really good subtitle support... This is my default player for all my vids and even my music collection :) nice one peeps...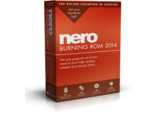 Rating: 4 / 5
Nero 6.6.0.8 is a pretty awesome CD/DVD Burning Software kit, although Nero Vision Express 3.1.0.0 update has problems loading Nero Recode properly...