Product reviews by 'NWD91'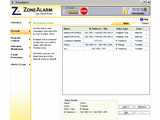 Rating: 4 / 5
Overall, this is a very good firewall. Allows you to set "zones" and control how tight the security is for them. Also has expert rules for advanced users.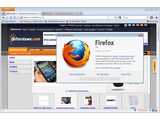 Rating: 3 / 5
I hope many of the issues I've found with 1.5 RC1 are fixed before the official release of 1.5. The biggest problem is that Firefox is blocking most sites from setting cookies, even though in the settings I have all cookies enabled. And the long-standing bug where Firefox crashes when closing a tab or window that is set to automatically close by Javascript has not been fixed yet. If I were you, I'd stick to version 1.07 for a while.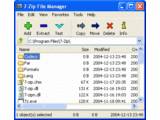 Rating: 5 / 5
This is so much better than WinZip or WinRar, because it has a better compression ratio, support for more file types, and a smaller download. Plus it's free and open source! It is updated regularly and I have been using it for two years now and have never had a crash or other problem. A must-have!

Rating: 4 / 5
Overall, this is a great program for putting videos on your PSP. It's very easy to use and the price (free) can't be beat. The only problem I have is that you can't set a target file size, so figuring out which settings I want to use takes a little math. But keep up the good work!