Product reviews by 'Mr-Movies'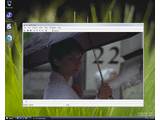 Rating: 2 / 5
10 years ago this was great software but come on running three programs to try to accomplish what one does much better is a no brainer. Why would you want to put yourself through all of the hassiles that it takes to use this out dated proggy is beyond me.

Do yourself a favor and pick one of the many other good programs that will basically work always and have better quality ripping. If you like multiple program ripping use BD or DVD Rebuilder with another stand alone tool it will give you the highest quality rip and still provide multiple tools to play with.

It amazes me that this software is still used the time to let go is long over.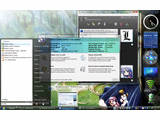 Rating: 2 / 5
Quote:

---

by Hammo89
good piece of software but when i installed it, but the performance of my pc just dropped like a bat out of hell

i have a basic
core 2 quad Q6600 @2.4Ghz
2 gig ram
512mb video

when it was installed it was running very slow i couldn't close anything i couldn't use the start menu, i couldn't even scroll down pages when i was on the net

this program to me looks good but performs very poor with the performance of my pc i give it a 2 out of 5

---
You have an Intel of course it will run slow. If you are running a quad core CPU on XP you are wasting two cores you need 2003 or Vista to handle 4 cores.
Quote:

---

by iamgq
Uuhh-whats the point? Can somebody make a software to make vista look like windows 2000, or better yet my ipod?

---
You can make Vista look like 2K why you would do that is beyound me though.
Any of these transformations paks are a waste of time and will probably mess up your system using them. They are all resource hogs so you might as well buy Vista if you want Vista.

Rating: 2 / 5
This player seemed to be OK until you put it to the test. It repeats songs in shuffle play, big MP3 drives it has a hard time with. 300GB drive took over 8 hours just to build the libraries for so as to it being fast I don't get that. The gui is OK and you can change skins but I don't really see anything special about this player in fact I'd rather use MP10, sad to say.

If you truly want an excellent player / burner look at MediaMonkey it's free unless you want to burn CD's which is only free for 30 days. This program has great nominalization, builds large libraries fast, doesn't repeat tunes over and over again in shuffle play and will play iPod / iTunes plus is very easy to add and control plug-ins with. I have yet to find a better player and have tried tons.

Here is a link to MediaMonkey:
http://www.mediamonkey.com/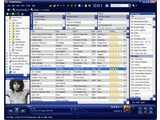 Rating: 5 / 5
Media Monkey rules, most players canít handle big libraries and even if they can it takes forever for them to build a library list. I have a MP3/WMA Lossless library of over 300MBís and all but 60MBís is low quality MP3ís (ripped at 128 to 192) so there are tens of thousands of songs. Media Monkey had no problem what so ever with this and built a library list within about a half hour. One of the popular players Quintessential took most of the day to build a list.

Not only does it handle big play lists but also has a very good normalizing function so that you donít have to be blown out of your seat one second and then putting in your hearing aid to hear the next song.

The skins that come with it are very nice but of course you can add to that if you wish.

Another nice feature is that you can add and manage your plugins easily so that you donít get stuck with a bad plugin or can change on the fly if so deemed.

Iím amazed at how many poor players exist and how few goods ones there are, this player rates 5 out of 5 in my opinion and Iíve played with quite a few.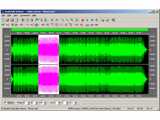 Rating: 3 / 5
The software looks interesting but for the money why would I waste my time with this program when I can get others, like Blaze Media Pro, for just a little more or the same price and they can do much more then Audio Edit Deluxe. Will this program do WMA Lossless? My guess is not and how well does it cut/paste/merge tracks. A four or five star rating seems high for a plain basic program that is expensive in my opinion.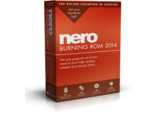 Rating: 5 / 5
I use to swear by Adaptec,now Roxio, back when it was at version 2.1 and it started to get bad when they got rid of the initial group of programmers by version 3.1 I gave up on them that was 7 years ago.

I though I would give Roxio another try and installed v7.5 which seemed OK but was awkward and advanced features where hidden or didn't exist. I upgraded to v8.0 and things got even worst I liked v7.5 much better. I then found that Roxio was tagging all of my files with this string, ":Roxio EMC Stream:$DATA", which I have yet to purge and when I uninstalled Roxio I found that I still had 1500 registry entries causing havoc to my system. Not only that but it seems to still have some hidden threads running which CONTINUE to tag my new files. I would suggest to all, NEVER install or buy Easy Media Creator unless you don't care about your system being corrupted by this poorly written program, which is intentional on their part.

With that said I pretty much disagree with Jon L. Jacobi from PC World he did make some good points but misses the mark over all, you can tell which side of the bread his butters on and this is often the case with PC magazines unfortunately.

Nero is by far the best all-in-one package out there. It's not perfect but it does a pretty good job at most things it does. I've been using it for a decade now and have had very little problems with it. There really isn't much difference between v6 to v7 but one note about v7 DO NOT install the Scout crap'Ola as it runs several processes in the back ground all the time, this is were the bloat comes in not because the program is a 100MB plus. The old programs all together add up close to the size of the new package so the program has not bloated in that sense. As to Nero not being simple, to some degree that is true but how do you make something powerful and provide options without adding complexity to the program. I didn't find Roxio easy unless I was just doing a simple burn and in fact it was somewhat frustrating when I found it wouldn't do certain stuff I could do in Nero.