Product reviews by 'thecritic'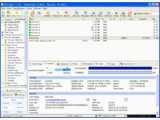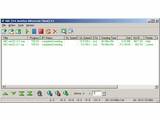 Rating: 3 / 5
ABC is not very user-friendly, not enough options, but it does its job. It is much better than having no clients at all.

It does not take a huge bite off memory and CPU unlike Azureus. Please read my review for Azureus.

Final thoughts: If you have a slower computer, pick ABC or Bit-Comet. But if you want more options, use Bit-Comet. (I use Bit-Comet.)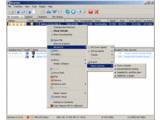 Rating: 2 / 5
Having used three different Bit-torrent clients, I have concluded that Azureus is the worst of the bit-torrent clients. I have used ABC, Azureus, and Bit-Comet.

For user-friendliness, Azureus is better than ABC but not Bit-Comet. For this reason, I actually preferred using Azureus rather than ABC, only because my computer is powerful enough!

When I am downloading something big on Azureus lasting a couple of days, I noticed that my computer is running slower than usual. I attempted to shut down some background programs to speed up my computer but that didn't help. So I control-alt-deleted to bring up the Task Manager and clicked on the processes tab to see what is eating up my CPU. I was surprised to find out that Azureus and JAVA are taking up a total of 87%-97% of my CPU. Mem usage, needless to say, was high, 118672K high!!!

Having ABC still in my system, I compared the two. First, I cleared the RAM with Tweak XP, restarted the computer, and started ABC and downloaded something huge. After a couple of days, I checked on ABC, still downloading. The CPU is 0% and Mem Usage is 52133K. Because of how much I hate ABC for its lack of options, I decided to go back to Azureus. I just shut it down whenever I play games or watch DVD movies.

Bit-Comet totally blew both of the competition away. Please read my review for Bit-Comet for more information.

Final thoughts: Azureus ranks high on Geek-options, very user-friendly. But it takes quite a bite off the system.