Product reviews by 'novicebb'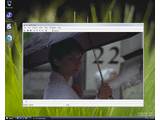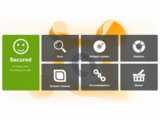 Rating: 5 / 5
Ok this is a decent antivirus program.

The pros is that it does have a low footprint even when scanning. I have a 2.66ghz Intel Celeron Pentium 4. Yes you read right. So that means that I have a single processor that many anti-virus programs just eat up cpu cycles and pushes it to 100% usage easily. Sometimes it is hard to do anything else.

With Avast I haven't seen it go beyond 79% and that is while having firefox 3 up with 3 tabs, one of them being a flash heavy tab. Also the system overall memory only shot up to about 400mb compared to AVG which would sometimes shoot up to over 500mb with the same settings and while I firefox is up with 3 tabs and one of the sites being flash heavy.

I also like the real time virus check that avast offers. Can check your email, P2P clients like Utorrent or limewire while you are downloading. It also checks your network connections, Instant Messages, webmail and internet browsing.

I also like that you can set what folders you want scanned instead of some programs that just does a can of your entire harddrive. I have two harddrives. A 40gb and then a 400gb and don't need every folder to be scanned. So I like I can choose which folders not to be scanned. This is also a great feature of AVG 7.5.

So it is really a robust system for a free edition.

Ok the cons.

I absolutely hate the User Interface. It is terrible.
I can see why some people may confused by the UI.

Ofcourse you can remedy the what each section of the UI does just by having the mouse cursor hover over it for a second and let the actions of that particular section pop up and inform you what its function is. But some people may not know that.

Plus when the rotating avant 4 icon in your quick launch doesn't control the actuall Avant 4 virus scanner. You have to go to the start menu or click on the desktop icon to access that.

Also although this program has a low cpu and memory footprint, it does have about 5 processes running in the background. Again yes this program doesn't use up alot of resources I still don't like that many processes from one program running in the background.

Also there isn't really a way to diasble some these processes other then just killing it in the taskmanager. Even if you uncheck all of the protections in your Avast shield applications they still will run in the background just that they will be diasabled.

So if you already have realtime anti viral/spyware program either plugged into your browser or a antispyware that does this feature then you may want to disable their fuction as to save your self a little bit more ram since Avast is capable of doing this for you.

Overall it is very good. Too me it finds about as much as what AVG 7.5 will find, has a lot of features and way more pluses then a few minor minuses. So I will still rate it as excellent.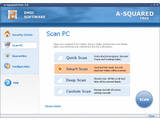 Rating: 4 / 5
From my experience this is a really good anti-malware program. It does have a few false positives like many other anti-malware programs and even anti-spyware programs.

The problem I have is that there is a exe running in the background. The footprint isn't large(about 3mb) but you can't seem to stop it with the task manager. It will pop right back up even when you disable the real time monitoring.