Product reviews by 'MightyOne'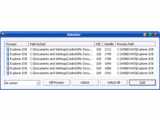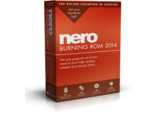 Rating: 4 / 5
Starzzzzz

i use CloneCD for cds, CloneDVD2 for DVD dups.
I use Roxio 8 for data discs and iso's
I also use anydvd.

I've used many many programs. I've stabilized with these.
I also never burn any faster than 8x even though i have a 16x Plextor. I find depending on the discs....that 16x is just too fast. I'd rather be safer.

I've had great success in all burning for years.

These programs are not free, but anydvd and cloneDVD2 are well worth the cash. If u burn alot, its not really worth searching for upgrades for anydvd since its so cheap.

If u have a fast DVD burner, u might notice alot of noise when playing a dvd. u can lower the playback speed with anydvd - has many features.

After burning an iso or ccd, i generally mount the image with Daemon Tools 4.1. Why waste the disc...LOL

I'm an IT Guru...and not silly about all this. I was a Nero fan...still have it installed, but don't use it anymore. I too have had my share of problems with it, however, that was when 7 first came out. 6 Was great...but i don't need Nero. Too many options can be overwhelming. DVD Crypter was my favorite until...u know....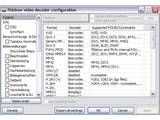 Rating: 5 / 5
Excellent Package.
From my understanding, this is codec manager as well. You can pick and choose and install different codecs and tell fdshow to use them instead of the pre-installed...should u want to. Its been working pretty good for me...but every know and then....something goes amiss. Not the greatest with .264. A MUST have if u ask me.

Rating: 2 / 5
I would have to concur with the rest of the folks here...

PowerDVD 7 Sucks...unless they have patched it up. I doubt it. PowerDVD 6 is better....but as already stated above, VLC Player RULES the lot. Much better support and its Free. Too many glitchy out of sync issues with divx and xvid playback. ffdshow is a good solid codec manager. If it doesn't work with that...then i suggest using your sales receipt for toilet paper.

nfw