Product reviews by 'H0bbes'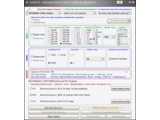 Rating: 5 / 5 Value for money: 5 / 5
This DVD player is impressively versatile...

See my test results:

Everything listed here was tested with 2GB and 4GB flash drives...
Will not play a .mov file, but it will play the file if it is renamed with a .avi or a .mp4 extension and both audio and video streams are supported.
Apparently it will not play an AAC audio file or audio stream within a video file if bitrate info is missing, or if it uses an ADTS muxing mode. One or both of these are true, could not isolate which.
Does not play MJPEG video [like from a Kodak digital camera], but it does play the 88.2 Kbps 11.025 KHz LPCM audio stream within a MJPEG .avi file.
Did not play the H.264 stream within an .avi or mp4 container, but it did play the AAC stream.
Played several AAC files created by iTunes, all encoded at various bitrates and sample rates [41 & 48 KHz, 96-192 KHz]
Does play WMV 9 with WMA 9.2 audio
Does play .MPG MPEG 1 video with MPEG audio
Does not play .MKV file with x264 codec
Plays WMA and MP3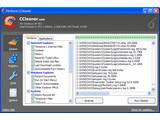 Rating: 5 / 5
Awesome tool, highly reccommended! Does well what it's designed to do, easy for beginners or advanced users.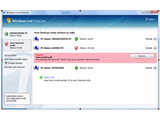 Rating: 1 / 5
Microsoft Windows Dove (into) CrapCare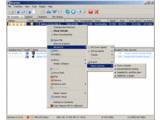 Rating: 3 / 5
May be a good program, but too many features that I don't use. Utorrent has been fine for me.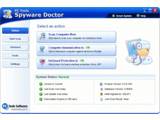 Rating: 5 / 5
I must concur with the rest on this. I use the free version that Google offers on pack.google.com (the only difference is no anti-virus and one limited process guard.) This program has been excellent, especially when I need to clean up computers at the school I work for.