Product reviews by 'ZippyDSM'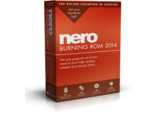 Rating: 2 / 5
What can be said its a simplified corridor shooter that tries to use shadows,darkness and unimaginatively bland level designs to thrill the average gamer who thinks 5 hour long corridor shooters are the best games ever....

Necrovision and Daikatana are better than this film thats trying to be a game....

Rating: 3 / 5 Value for money: 2 / 5
I have had a dosen WD products over the years 2 or 3 broke down and were replaced through their warranty program. In the end if you lose data its your fault for not having a backup of a backup or by enterprise class HDs that fail much rarely than normal ones.
---------

It runs hotter than I care it to run then again its a USB box, it has basic backup features but is SLOW its fine for pictures and small stuff but USB is girding for 200+ MB files that is if you have 800GB of them.

All in all the best thing about this is the same as any branded HDD box it has a simple and small DC apter not a clunky power brick....

Rating: 4 / 5 Value for money: 2 / 5
I am kinda surprised its not quite as great as I was lead to believe, still better than an average 20-80$ wireless head set.

Sound Quality

Sound qaulity is about 80% as sharp/deep as plugging a moderate pair of headphones directly into your device.

Solid sound with good volume control.

Over all better than average but not worth more than 100$
------------------------
Manufacture Quality
Its well designed, ear pads come off with a twist for battery replacement, never fall off while wearing them solid build all around though I hate the sound cord being permanently attached.

Charging is a snap.
------------------------
Other features
Left right volume control,charging is simple and easy.
------------------------
Whats missing
I would kill for a head phone jack on this so I could plug in stereo across the yard or in the house away from my net radio so I can listen to it and not be bothered by wearing headphones.
-----------
I really wish you could switch to a mono or lower qaulity max range mode to double range.
------------------------
Range
About 70 feet line of sight then it has to be stationary to pick up single.

Its has a pretty strong signel but if you want to do something in the yard 100+ feet away forget it.
Rating: 3 / 5 Value for money: 2 / 5
The HDMI is a nice bonus on its features, but its still a Frankenstein with hardware issues awash in barely average games not to mention that a subscription to use its better online features is silly now adays.

And before you start whining the PS3 has better hardware but all the other issue the 360 suffers from not to mention horrendous price points.

With that said the newest revision of the 360 should garner a 4/3 ifs its not made of duct tape and wank like the past revisions.....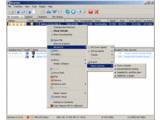 Rating: 3 / 5
Utorrent 1.6.X is all you need, nothing handles nats better!

Everything else is either bloated or under developed!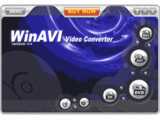 Rating: 3 / 5
Only really works well with its own codecs,dosent seem to like many other codecs.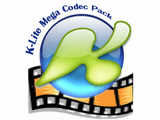 Rating: 4 / 5
I use the media version of the Klite codecs,thier soem of the best codec packs made,altho they could work on the install being more noob friendly,soemtimes my brain goes into noob mode 0-o

I install mine without the FFDshow filter then install it seprately so I can use its color booster on all players ^^
my 19 inch monstior aint as color as it used to be 0_o