Product reviews by 'ogryzek'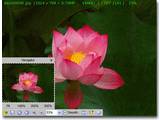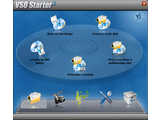 Rating: 5 / 5
Without the doubt, CopyToDVD is one of the most convenient tools designed to burn CD & DVD media. While it may not (yet) approach Nero in the versatility department (but it's getting close), it really shines at nearly fool-proof ease of use. Since it integrates with Windows Explorer shell (of course it can also run as a stand-alone application) it's an ideal way of burning movies ripped by DVD Decrypter or DVD Shrink (or any other transcoding tool). Just find the folder containing pre-authored DVD files (AUDIO_TS & VIDEO_TS folders), do a right-click, select CopyToDVD (you will be asked whether you want to burn those as DVD-Video or DVD-Data), pop-in the blank disk and you are on your way.

Neat thing – via the separate 'settings' interface you can manually set the default writing speed for CD and (separately) DVD media – important if you want to slow down the recording speed. Another cool feature – it can be set up to automatically label the disk based on source folder.

Last but not least, it comes free with BlindWrite (CD duplication and imaging software) and with Patin-Couffin drivers.

While I have Nero 6 Ultra (and have been using it heavily since ver 5.0), when it comes to streamlined way of burning DVD-Video disks, nothing comes close to slam-dunk approach of CopyToDVD.