Product reviews by 'Sophocles'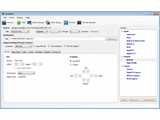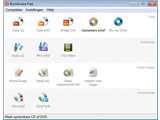 Rating: 3 / 5
I've used a couple of times out of curiosity and it works, but it is beyond me why anyone would even consider it as long as the much better Imgburn is available.

Rating: 4 / 5 Value for money: 4 / 5
It's a great processor for the money. I wouldn't hesitate to do a build with one, but that being said it is slower than an i7, because clock per clock it's not as fast as a Core 2 Q9550. But then it also costs a few dollars less, and I would still recommend it. I rated this product as better than pretty good, but not quite excellent.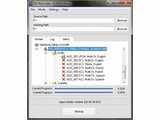 Rating: 5 / 5
My excellent rating is for the progress that's been made in the development of BD RB. As a backup method it is Good to excellent already.

BD RB works just fine for me already but in time it will get better. I've been using it since its first release, and; although it is still beta software its rate of progress has been remarkable. I was an early adopter of DVD RB back when it had to overcome a lot of issues such as dealing with interleaves and multi-angles, and in time that happened. Then jdobbs began broadening its features for more advanced users and I enjoyed most of them at one time or another. What we have today is a stable mature method of DVD backup, but time goes on and along came High Definition.

A group of us began playfully ribbing jdobbs to develop a blu-ray backup equivalent of DVD RB, and he candidly informed us that he had already started work on it. The ribbing of course then proceeded to "can we try it," and after a short while he released it so that we could all help to improve it. Since then I would have say that the rate of improvement on this application is even faster than the development rate of DVD RB. Those of us who've made DVD RB our main DVD backup system know that in time BD RB will be the number one choice of serious blu-ray backup geeks.

There are some who question jdobbs' motive for requesting donations in the development of BD RB. Here is a short answer to that which might provide some food for thought. Each time jdobbs is presented with an issue he has to analyze it, make a fix, and then test it. As you all know backing up a Blu-Ray movie can take considerable time which could in turn impede the rate of progress so imagine testing issues over and over. This to me suggests that not only does he require a fairly fast rig to accomplish the tasks, but he also requires more than one which costs money. He will have to test BD RB on a variety of systems as well so that he can discover the various tweaks in BD RB that will speed re-encoding while minimizing the cost to quality, and then there's the procurement of blu-ray movies.

Without going into detail, Blu-Ray movies can differ from each other in a number of ways that can require a testing of particular blu ray movies. BD RB can seem to be working perfectly for a large number of us until someone encounters a movie that requires jdobbs' attention. The first sensible thing to do is to wait for another tester who's also encountered the same issue. At this point jdobbs will have to legally acquire a copy for him to test with. Sometimes it turns out that the issue is no issue at all, but by then he has already dipped into his own pocked. If he finds an issue with a movie then be will have to do all the things that I described above in my previous paragraph. The last consideration is time, and I for one think that he deserves a little compensation for his unwavering efforts in developing these valued applications. I donated before he even released his first BD RB beta

One small note! There is no reason for anyone to be posting their personal choices of an application here. If one should have a preference for another application then start a thread in the appropriate forum. If people are interested then they will come, if not then you have your answer. If your intention is just to spam the forum then in time you will have your answer.
HLG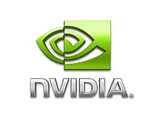 Rating: 3 / 5
This update was to provide added support for games that had previously preferred ATI cards. If you're using Nvidia cards for folding this is not a good update, because it will lower your PPD.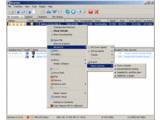 Rating: 3 / 5
The newer version is loud and vulgar in appearance. It's loaded with junk that has nothing to do with torrent sharing. Like the first poster, I've gone back to version 2.5. My rating of average reflects only the newer version, the older version still rocks.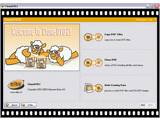 Rating: 3 / 5
CloneDVD is ok but it's no better than most other transcoders, including DVD Shrink. They all more or less compress the same frames in much the same way. If you really want to get the best quality then use DVD Rebuilder with Cinema Craft Encoder. RB takes out subtitles, audio streams, and more, and you can do a movie only back up, but because of its overall quality when compared to that of transcoders you can keep more of the extras. If you want to have fun with editing then you can use DVD Remake to trim and even redo your menus. CloneDVD is what it claims to be, an easy to use backup system.