Product reviews by 'gonwk'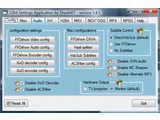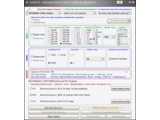 Rating: 3 / 5
Hi,
I hope the "Developer' of this program is reading this. I downloaded this program and installed it two different times ... and somehow it crashes my other programs ...
1) My DVDShrink preview window all of a sudden looks wqashed up (the best that I can describe it).
2) It crashed my "DirectVobSub" player.
3) The "Preview" feature of the SUPER program runs funny ... the Video playback looks "Washed Up" color.
Program seems to work ... like I said if they can fix up the other problems I think it would a "Great Tool".
Also maybe someone can write a "Dummy Guide" for those of us that don't knwo all the proper Scales and formats.
Thanks,
G!