Product reviews by 'XweAponX'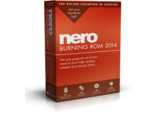 Rating: 5 / 5
Easy to use... Flexible... Packed with features that allow you to extract exactly what yopu want from the DVD:

These are just a couple of the reasons I use this, in conjunction with DVD-Decrypter.

Now it seems that the official DVD-Shrink SITE is gone, but I have heard nothing about DVD Shrink being targeted by any Legal action.

Therefore: DOWNLOAD THIS NOW! It's free, and if you get it from Afterdawn, then you can be sure it is NOT coupled with a parasite program or hidden viruses.

Get this while you still can!