Product reviews by 'Discmania'


Rating: 3 / 5
Doesn't work with Vista.

Rating: 4 / 5 Value for money: 4 / 5
Excellent features with the usual Nokia slickness and ease of use. Solid firm metalic casing. Excellent sound quality with graphic equaliser. Full screen video playback with 3gp videos. Some people have had problems with new memory card recognition. Can get it cheaper than quoted here. Battery life is not that good.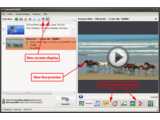 Rating: 5 / 5
The best software for straightforward conversion of most video formats to DVD. Converts and burns directly to disc. Includes customizable menu (there is scope for improvement here). Very reliable and good quality results. Be sure to run through the options menu before use to get the best out of it.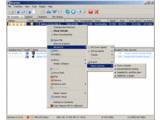 Rating: 5 / 5
Undoubtedly the best Torrent Client there is. This update worked without a hitch. Fast and reliable downloads using minimum system resource. Extremely customizable. Lots of plugins too - enables you to view the country locations of download sources (with country flags), even in 3D, together with a world map of sources. Only thing is it doesn't have a search option to find Torrents but you can use Bitcomet or another client for that.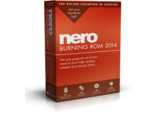 Rating: 5 / 5
This is the best burning software on the market. Who ever says otherwise doesn't know what they're talking about or has installed it incorrectly or doesn't even know how to use it! The updated Nero Showtime now also beats Power DVD in my opinion. I've never had any problems - burns every CD and DVD flawlessly. Remember you shouldn't have 2 burning roms on your PC or you risk conflict.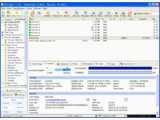 Rating: 4 / 5
Good for searching Torrents but Azureus does a better (and faster) job of downloading.

Rating: 1 / 5
It doesn't work!!!