Product reviews by 'SWAce'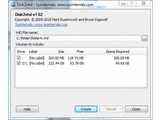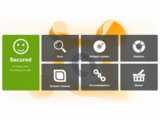 Rating: 4 / 5
I was pessemistic at first, I doubted any free product could compete with the commercial products but much to my surprise it is fabulous compared to the big M. Like other reviewers it found trojans the big guy did not. It does not suck the life out of a PC, nor does it delay startup by a half hour with no way to stop the AV process's scanning memory, boot sectors and the like. Big Fee are you listening?
I have it installed on the 3 kids PC's plus my wifes. I like the user interface. I don't like the code updates as they pop up annoying messages but for free, this really is a good product. No excuse for not having an AV running, especially this one. If you need an AV product, get this.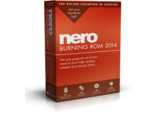 Rating: 2 / 5
Bought Nero 7 Ultra on CD's and what a disaster. Nothing worked. Could not sucessfully burn CD's or DVD's. Could not go backwards to previous versions either. Although I have happily used many different earlier versions of Nero, I can't say anything positive about the V7. software I bought.
In their defense I did manage to download a huge (197MB) update (V7.5.9.0) and fix most of the problems I had. Those of you with major problems should consider doing the same, but my point is I should not have had to completely download a whole new version.
Nero AG you need to listen to your customers and fix your software problems, more importantly don't mass produce garbage software and 'stick it' to your customers. Try reading your users comments.