Product reviews by 'kikzm33z'


Rating: 3 / 5 Value for money: 3 / 5
Pretty good, the library of games is very good. I played my friend's 360 several times, seeing that he's got a hell load of games (over 50... Not a chipped XBOX) and the controller impresses me, but the buttons are awkward for a PS3 owner. I personally love how the mics are free and how people use them for games. PS3 users tend to talk rubbish and don't play the game with tactics. So overall, great console, great games, but its key feature that put me off it - RROD. My friend has a launch console and has 6 RRODs on it. Surprised that he's not tired of it. So. Yes, 3/5. Good but no the most reliable console. Less RROD - Chances are that I would've got it.


Rating: 4 / 5 Value for money: 4 / 5
Great phone, everything is great but it has no radio. Even when earphones connected! Buttons a little bit dodgy but after a little use they're easy to use. Charging is great, takes no less for 1 hour (for me?). Recommend this phone if you use to talk or listen to music.



Rating: 1 / 5 Value for money: 1 / 5
I'm not a Sony fanboy but damn, the Arcade is a joke! No HDD? No WiFi? No Bluetooth. Hm.. The other versions of the 360 are OK but this one is only good if you're not into online (but seriously, who doesn't want online?)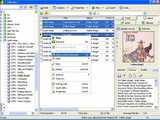 Rating: 1 / 5
isn't it a game/movie lol.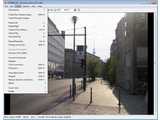 Rating: 5 / 5
i love this tool.i think it's better than photoshop!