Product reviews by 'NeoGeoz'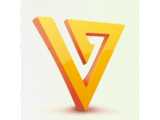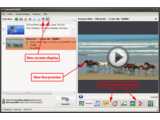 Rating: 5 / 5
This is exceptional software. If you'll just take a little time to learn how powerful it is, you'll find a very, very capable DVD creation tool here. It's makes cool looking motion-menus easier than anything else I've ever tried. And it's very flexible and capable. You just need to give it's minimalistic interface a chance. Once you get the hang of it, you'll appreciate the simple design approach taken.

Lots of snazzier looking software out there, but none as capable as this. An awesome product for the price. Oh, and you can pay a little more and get a *lifetime* license for *all* of their software products - an incredible deal!

A very nice, small company in France -- tell Claire I sent you. ;)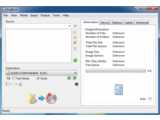 Rating: 5 / 5
This is the best! I've used just about everything and this beats 'em all. By far the most reliable burning software I've ever used. I have removed Roxio, Nero, and all the rest. I kept the NTI software only because it came bundled with my laptop and has some nice features that I use occasionally.

But 99.9% of the time it's ImgBurn! Take the time to get used to it and learn it and you won't be sorry. (But it's also very easy to use right off the bat, no tweaks required.)

Try it, you'll like it!