Product reviews by 'jolo'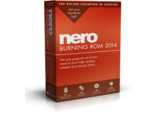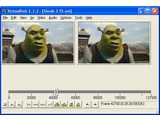 Rating: 5 / 5
What can I say.

I have been using Virtualdub for years and the product continuously gets more useful. What a great all around tool that is really the cornerstone of multimedia encoding.

I urge all of you that talk about the incredible contribution of Virtualdub TO DONATE TO THE AUTHOR.

I throw in 10 or 20 every so often because I want the Vdub's writer to havbe enough money to keep improving the product, have whatever hardware he needs and to have enough left over to pay his bills and have enough more to enjoy himself.

Nothing is more pure than "Donationware".



Rating: 2 / 5
Xvid DOES NOT COMPETE with professionally created, maintained, marketed Divx.

Xvid really is a pain and has delayed the acceptance and spread of standardized MPEG-4, Divx.

Xvid is for kids who like to play with software, but it totally unprofessional and NOT industry standard.

Fortunatelly, Divx, which has to deal with ALL of the marketing efforts to get compresssed video support in standard DVD players and is really breaking through in that area. That has to cost a fortune to do.

Divx Player is free and Divx Pro is really cheap, about $40.00 with upgrades forever. If you want professionals, support, people marketing to DVD makers to include their compressed video formats and support compressed video, DON'T USE THE HACKY, UNPREDICTABLE XVID. It is stupid and hurts all of us.

If there are cheapskates who think that XVID is free, it isn't, it cost and cost us all plenty. Divx is NOT Microsoft and if a group is trying to do something special and compete in the market place, PLEASE SUPPORT THEM.

You see the cost of Xvid anytime you see a stand alone DVD player that has no compressed video support. You see the cost of Xvid anytime you see limited resources for professional development and marketing for Divx.
You see the cost of Xvid for all of that crappy non-standard garbage that gets distributed that is compatible with nothing.
You see the cost of Xvid when cable fees go up because they are NOT using an standard compressed video format by a professional organization like Divx and the bandwidth is so much higher along cable lines to play movies and WE ALL PAY FOR THAT.

Anyone who says that Xvid is faster or better than Divx is a moron who is ignorant on how to use Divx.

Xvid users really hurt serious programmers and a small company trying to do things the right way and finally, dispite Xvid's nonsense, is getting more stand alone DVD players to support the format.

If anyone has some additions and changes to Divx, than do something positive for us all and get involved with Divx and Divx Labs. Get active on the forums, become a beta user. You can go directly to Divx Labs and speak directly to the developers. They are a small company trying to do big things.

Don't use Xvid. It hurts us all.

Jon