Product reviews by 'ThePastor'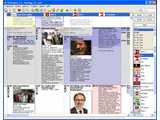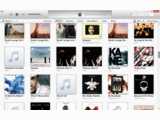 Rating: 1 / 5
"Apple's move is a direct blow to their users, who will be deprived of a seamless synchronization experience," Palm spokeswoman Leslie Letts said. She recommended that users stick to the older versions of iTunes or consider other music applications to organize the media. (Palm Pre) and possibly other phones/devices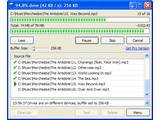 Rating: 5 / 5
I've been using Terra Copy (free) for a long while and I consider it indispensable.
Hey, if you're moving a single picture from downloads to "My Pictures" then this thing isn't needed.
But, If you're copying 250gigs of movies from a USB connected HD over a network to the third drive on another machine then you simply cannot live without this!
If you just consider the error handling it's worth it's weight in gold but it does so much more. It's faster, It's visual, It doesn't fail, it gives a detailed report, it works with the NORMAL Copy and Paste functions of Explorer.
Enough good things cannot be said about this program.
Rating: 4 / 5
Is it doing Yahoo Conferences yet?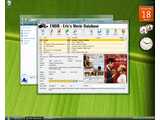 Rating: 1 / 5
Well, I had high hopes for this. The IMDB interaction is good...
Unfortunantly I spent 2 hours inputting about 300 movies only to find out that the database is corrupted. All three backups are corrupted as well.

I'll give it another shot, but I'll not be spending hours inputting again.