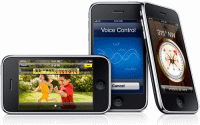 This guide shows you how to use CopyTrans to backup all music and video content stores on an iPod to your computer hard drive. It supports all models of the iPod (Classic, Nano, Touch) and allows you to select different songs or playlists manually. The software can also preload all of the backed up content into iTunes installed on the PC.

---
Introduction & Requirements
Software you must download and install

CopyTrans
Optional: CopyTrans is a set of tools that can be used to copy contents from an iPod back to a computer easily, along with other file recovery features. . Download!
Install
CopyTrans
. It is not freeware so you will need to unlock it by buying a license when your trial limitations kick in. You just have your iPod connected to your computer. It helps to have the latest
iTunes
software installed on your computer with associated services running, but with iTunes itself closed.
CopyTrans Control Center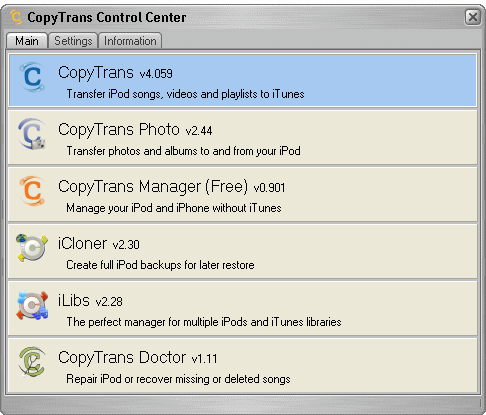 The
CopyTrans Control Center
will be available in your
Start Menu
and/or your Desktop based on the options you selected on installation. Again, make sure your iPod is connected and if there is an update available for CopyTrans (it will display it) then install it before you continue.
When you are ready click the
CopyTrans
button and it will launch the CopyTrans application.
CopyTrans Interface / Connect iPod
Above is a picture of the main CopyTrans interface. You might receive a message to connect your iPod if you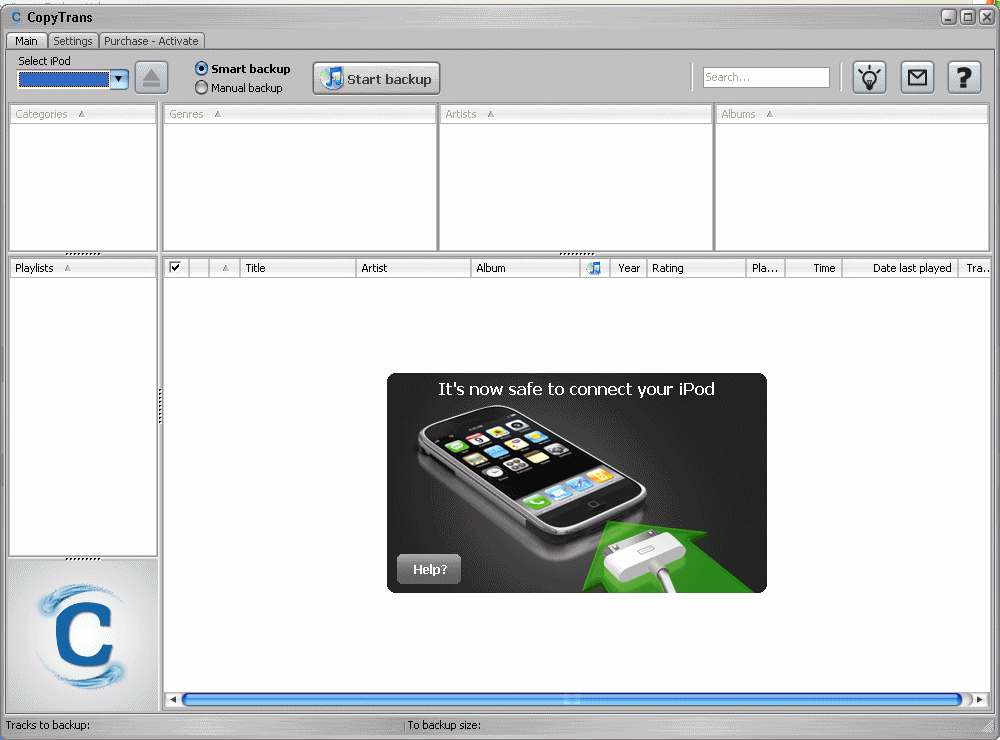 haven't already done so. Even if you have, sometimes it can take CopyTrans a little while before it actually displays the contents of your iPod.
Select iPod Contents to Backup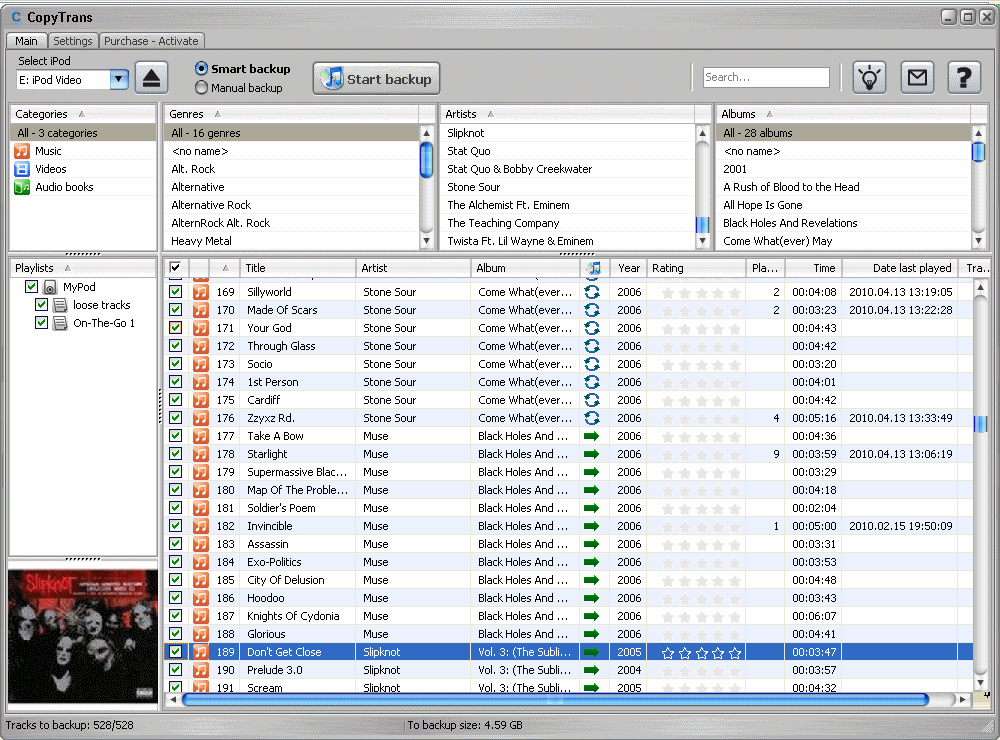 Make sure the correct iPod is selected in the top left hand corner of the program. CopyTrans has two options, either you go with a
Smart Backup
or a
Manual Backup
. A Smart Backup will automatically deliver the contents to
iTunes
as well as your hard drive. However, in this guide we choose to backup to a folder instead.
Select the Manual Backup option and you will see the option then selectable to backup to a folder. You will notice that when you do this, all of the songs that were selected beforehand will not be anymore. You can select them all again by ticking the checkbox over the checkboxes beside each song or video listed.
Once you have selected the content you wish to copy from your iPod to your computer, click
Start backup
.
Pre-backup Warning?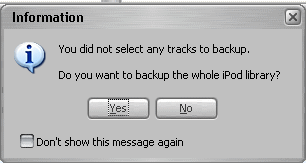 If you have not selected any files manually you will be prompted whether or not to backup the entire iPod library to your computer. Clicking
No
will take you back to the previous screen, and
Yes
will prompt you to select a backup folder.
Set a backup folder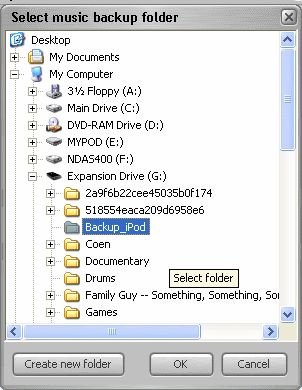 Navigate through your hard disk drives until you find one you can store the entire contents of your iPod in. Make sure you have enough free space before you begin. Note that you can
Create a New Folder
within any folder you open in the file browser window that opened.
Backup Process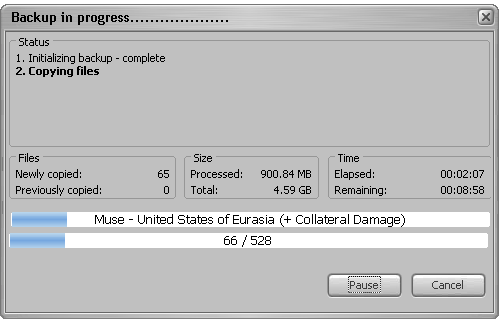 One by one, all the files you chose earlier to have copied back to your hard drive will be transferred between the devices. The amount of time the process takes will depend on the speed of your computer and the health and model of your
iPod
. You can
Pause
the process or
Cancel
it during the backup any time you wish.
Success?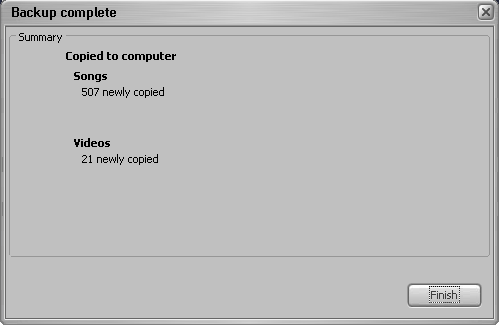 If successful, you will be prompted with information on what was copied. If you add more content to your iPod over time and run another CopyTrans backup, it will only show the number of newly copied files as opposed to re-copying older files already present in the backup folder.
Finally
Hopefully this article will have assisted you in creating a backup copy of your entire iPod. Please visit our
Discussion Forums
if you wish to talk more about this process or related subjects.