Burning pre-authored DVD-Video using Nero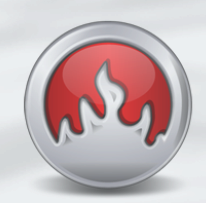 When you use programs like DVDShrink to compress a DVD on your Hard Drive, you are left with a bunch of DVD files. You movie files will be located in a VIDEO_TS folder. This guide will show you how to use Nero Burning Rom or Nero Express to burn these files to a blank DVD-R or DVD+R.
Introduction & Requirements
Nero Burning Rom
- This is probably one of the worlds best burning suites, excellent at burning DVD's.
NOTE
: This is NOT a guide to copying DVDs. This is a guide to using Nero to burn pre-authored DVD's. If you need to learn to copy DVDs then try one of the guides below...
Copy DVD to DVD-R using DVD Decrypter (DVDs smaller than 4.36GB)
Copy DVD-R with DVD2One
Copy entire DVD-9 movie to a single DVD-R using DVD Shrink
Copy full DVD movie disc to a DVDR using CloneDVD
High Quality DVD-9 Backups With DVD Rebuilder & CCE Basic
Creating a new DVD-Video compilation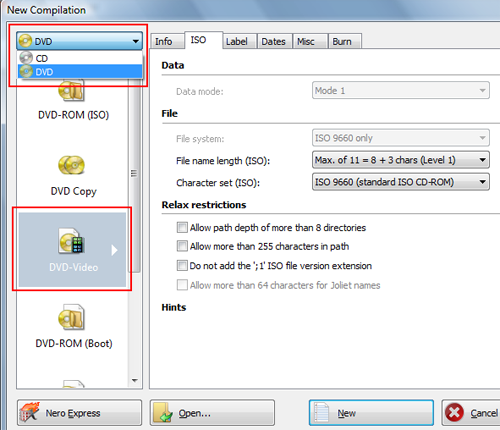 Launch
Nero Burning Rom
in the classic mode (not the Nero Express wizard mode). Choose
DVD
from the drop-down menu, and select
DVD-Video
as the compilation type (It is the third one down). Click the
New
button to open up the
DVD layout view
.
Adding files to the VIDEO_TS folder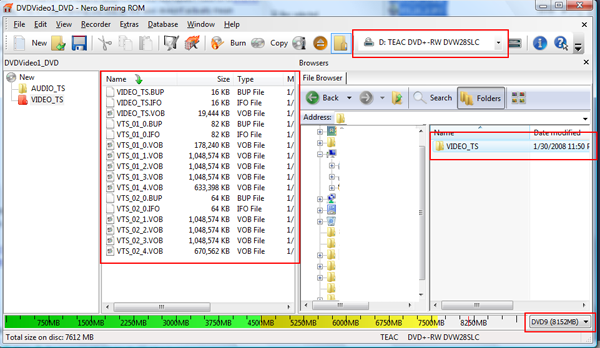 You should be aware that Nero is only capable of burning pre-authored
DVD-Video
VOB-files. That means that you cannot simply add MPEG-2 video files, they must be in VIDEO_TS form before we start to burn them with Burning Rom. The folder you want to burn should have a couple of
.BUP
and
.IFO
files, and a bunch of 1GB
.VOB
files.
Choose the
VIDEO_TS
folder from the
DVDVideo1_DVD
window or search for it in the file browser area to the right. For the example I have whited out any personal information but the idea should be there. Navigate your system to find the VIDEO_TS folder :) Once you have found it, right click on the VIDEO_TS folder itself and hit
Copy to compilation
or use the hotkey
Ctrl+1
. You can also choose to just drag and drop the full folder into the compilation. Either works, and both methods are simple and fast.
There are a few other options for you to check out before moving on to the actual burning process. The first is in the top right where you select which DVD burner you want to use for the process. If you have multiple burners and perhaps have a preference, this would be the time to choose which burner you want to use by using the drop down arrow. You could also press
Ctrl+R
.
It is also important to note the DVD capacity in the bottom right. For a DVD5, you can hold a maximum of
4.36GB
(or
4475MB
(the equivalent of
4,689 532,928 bytes
)) data on single layer
DVD-R
/
DVD-RW
or
DVD+R
/
DVD+RW
discs. The 4.7 GB marking you see on the disc doesn't actually mean gigabytes, but billions of bytes (4,700,000,000 bytes) all of which cannot be used due to overhead. A DVD9 has double the capacity as it is dual layer.
For the example, I am using a
DVD-9
sized VIDEO_TS folder so it is pertinent to select DVD9 from the drop down menu for capacity. Now that those options are done, it is finally time to burn your folder.
Burning the DVD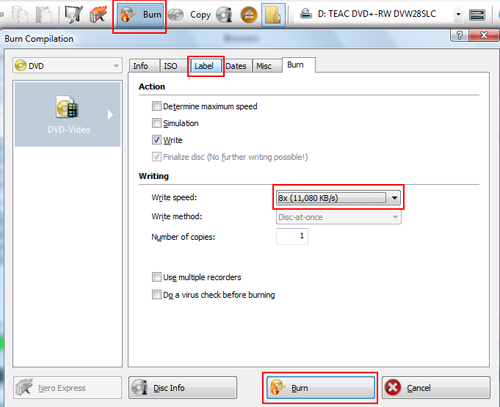 All that is left to be done now is to set some more settings and finally burn the disc. Hit the icon of a lit match or use the hotkey
CTRL+B
to get to the
Burn
settings page. From here, in the
Burn
tab you can set the write speed. In the
Label
tab you can name the movie you are burning, which I recommend. Every other tab should not be touched. Hit the
Burn
button and let the program work its magic. :)
That's it! You now have a
DVD-Video
disc that can be played on a stand-alone DVD-player. The support for
DVD-R
/
DVD-RW
and
DVD+R
/
DVD+RW
discs varies between makes and models. Check out the
VideoHelp's DVD Player compatibility list
to check your player's compatibility.
On the next page, we will introduce you to Nero Express 8, and its many options.