Beginning Conversion.
Now that you have all your settings configured, you are ready to begin the encoding. Click the
Conversion
tab. Click
Go --> Start Conversion
then click
Yes
when asked to confirm.
Step.1 Start A New Compilation.

When Nero Burning Rom loads, you should get the
New Compilation
window. If you do not get this window, simple click
File --> New
. Look at the window for a second. Make sure that you have
DVD
selected (right under where it says Compilation Window). Now go down the list to
DVD-Video
and select it. Now click the
New
button.
Step.2 Add DVD Files to Compilation.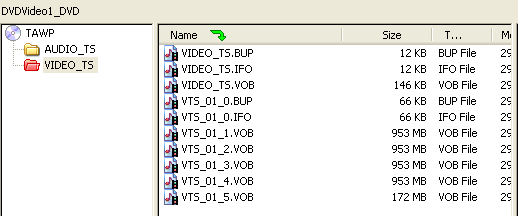 Use the
File Browser
in Nero to locate the DVD files that were created by DVD2SVCD (or really they were created by DVD Author). When you locate the files, simply select them all with your mouse and drag them across to the
VIDEO_TS
folder in the compilation window. It is very important that the files go into the VIDEO_TS. You can give your Compilation any name you want as it doesn't really matter.
Step.3 Burn DVD
The Last thing you have to do now is burn the DVD. Click
Recorder - Burn Compilation
, choose your burn speed and click
Burn
. The amount of time it will take to burn depends on the speed of your drive and your media.
Finally
Now you should have a burned DVD that will auto-start without any menu's and have chapters every five minutes, or whatever you picked. You can also use another authoring program as you will find the files you need in the default output folder you selected. If you are having any problems, or having any questions, go and ask in the
AfterDawn forums
. You may PM me if you are having real trouble. If you have noticed an error I have made with the guide or would like to make a suggestion on something I could add, then go to the forums and send me a PM.
If you would like to read up on more advanced issues of D2SRoBa please visit the
D2SRoBa homepage
.
Version History
v1.0
-- 12th November, 2004, First version online (
Dela
)