This is a very brief guide on how to extract an AC3 surround audio (also known as Dolby Digital) from an AVI movie. This is a procedure that is normally required when you wish to convert your AVI movies into any other format, such as DVD-Video or Xvid.
Introduction & Requirements
Software you must download and install

VirtualDubMod
Required: You need to download and install VirtualDubMod on your computer. VirtualDubMod is a customized version of VirtualDub that allows handling AC3 audio files as well. Download!
Getting Started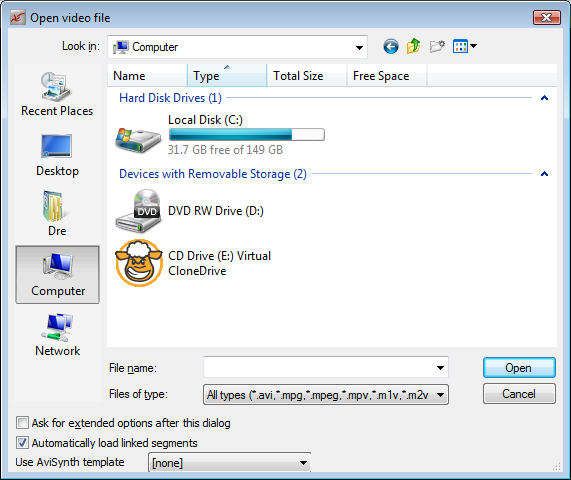 First, launch
VirtualDubMod
. Then, go to the
File
menu and select
Open video file..
and use the file dialog box to locate the video file that you want the AC3 audio to be extracted from and click
Open
. VirtualDubMod will open MKV files as well.
Stream list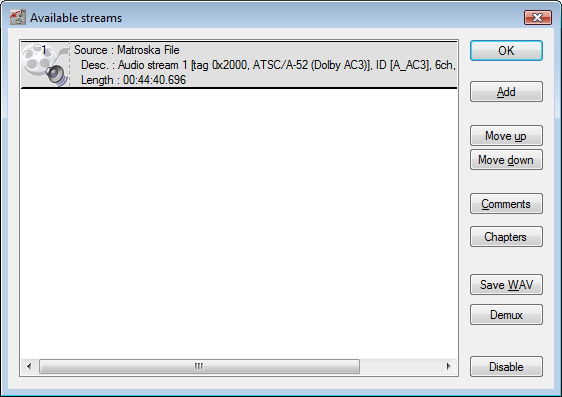 Now, head to the
Streams
menu and select
Stream list
. This opens up a new window that includes a list of audio and possible subtitle streams in your AVI file. As you can see in the example, mine has a 6 channel Dolby AC3 stream.
Extract the AC3 stream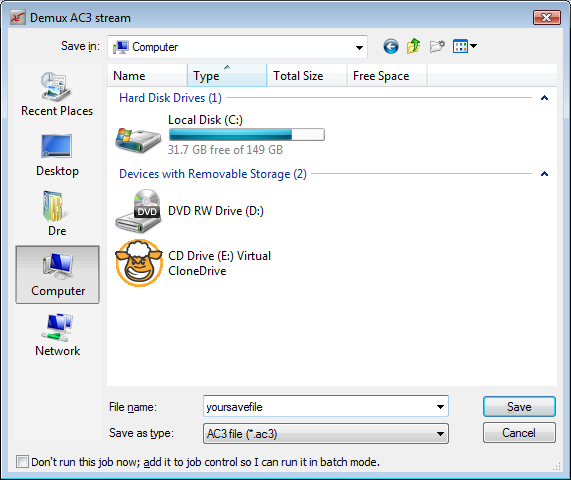 In the stream list view, select the AC3 audio stream from the list you see and then click the
Demux
button. This opens up a new file dialog box. Select a directory where you wish to save the AC3 audio file to, give it a easy-to-remember name,
make sure
that the
Save as type
says
AC3 file
and click
Save
.
Finishing Up
Now, VirtualDubMod will extract the AC3 audio into its own file, with an extension of .ac3. This will take only few moments and after this is done, you have an extracted AC3 file ready and you can proceed with whatever it is that you're doing with it :-)
Version history
v1.1
--
DVDBack23
, 29th December 2008 -- New pictures, layout, added cross links
v1.0
--
dRD
, 20th November, 2003 -- First version online