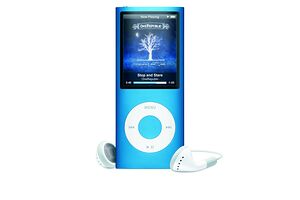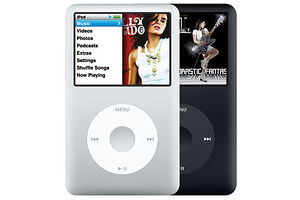 In this guide we will teach you how to copy the content on your iPod Classic, iPod Nano, iPod Shuffle or any hard drive based iPod (all generations) back to your PC or Mac. For this guide we will be using the freeware application Sharepod which works on Windows XP, Vista and Mac and is a tiny executable that does not even need to be installed.
Requirements
For this guide, there are not many requirements but please note you will need iTunes.
Sharepod
- Sharepod makes it simple to copy your iPod content back to your PC and is very lightweight.
iTunes
- iTunes is necessary as it will install certain drivers and files to your computer so Sharepod can access it.
Additional Reading:
You will of course need an iPod as well, so I will list a few.
iPod Classic
- Find more information and pricing comparisons here in our AfterDawn hardware section.
iPod Nano
- Find more information and pricing comparisons here in our AfterDawn hardware section.
iPod Shuffle
- Find more information and pricing comparisons here in our AfterDawn hardware section.
Please install iTunes and Sharepod if you have not already and connect your iPod. Let iTunes read it and then close out iTunes and open Sharepod. Sharepod should recognize the iPod almost instantly.
Copying content back manually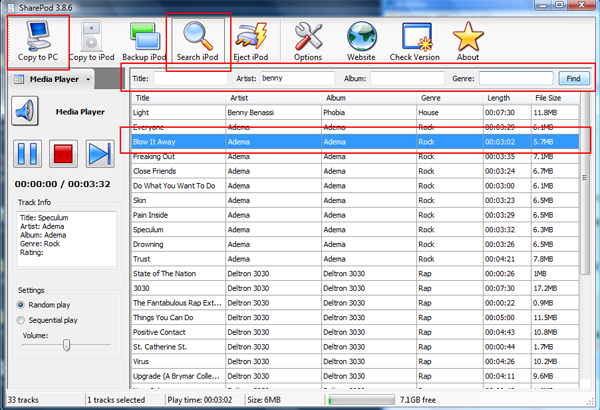 Check out the interface for the first time and I'm sure you will agree it is very clean and easy to figure out. The main objective of this guide is to help you copy your content back to the PC or Mac so we will get to that first.
The first option on the top left of the GUI is
Copy To PC
which gives you the option to manually pick which tracks or movies you want to copy back. You can highlight many by using the Ctrl+Click option and then when you are ready, hit the
Copy to PC
button.
It is also important to note that if you have a lot of music or movies it may be easier to search for what you want to copy back instead of scrolling through thousands of songs. To do that, first hit
Search iPod
from the top toolbar and the ability to search will pop up underneath (on top of the library). You can then search using artist, title, or even album or genre, making selecting music or videos much easier then scrolling all the way through.

Once you have selected what you want to copy, hit the
Copy to PC button and a new window will pop up, asking you where you want to save. Since I was only moving 1 file for the example, I chose my Desktop but if you are moving a lot of music, I would say make a new folder and save the music there. You can also change the setup of how the music is saved, but I would recommend leaving the defaults.




Copying content back automatically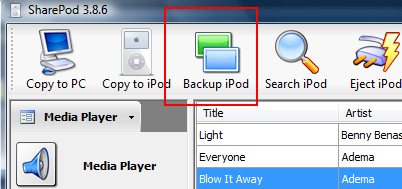 If you want to just backup everything on your iPod, the process is even easier. Hit Backup iPod from the top toolbar and once again select a folder to save all your iPod content to. Hit Ok and let it run. The time it takes to backup will depend on how much content you have and the speed of your computer but should not take longer than 30 minutes. Once it is done, you will have copied all the content on your iPod back to your PC or Mac, simply and quickly.





Moving content to the iPod, without iTunes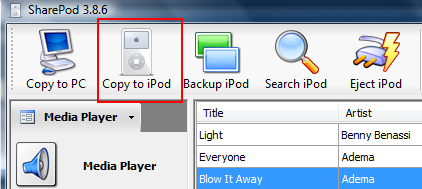 Another interesting feature of Sharepod is the ability to add content to your iPod without having to use iTunes. Simply hit the Copy To iPod button and you will be asked to either add an entire folder or to add a single file. It will only accept files that the iPod can accept, making it even easier. Once you have added the files you want, you can check the library to make sure they have successfully been copied to the iPod.




Finishing Up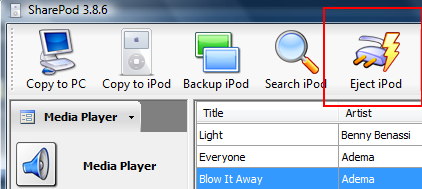 If you are done, all that is left is to safely eject your iPod, so do this by using the Eject iPod option from within Sharepod. Once it is ejected, the program will close on its own and you are done. :)


We hope this guide has been informative and uf you have any questions or problems, please visit our Discussion Forums and post them there.


Version History

v1.0 -- First Version Published-- by DVDBack23 (23/09/2008)