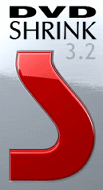 In this article, we will look at copying a DVD-Video disc (retail movie etc.) to a blank DVD disc (DVD-R, DVD+R, DVD-RW, DVD+RW etc.) using a program called DVD Shrink and others if required. The resulting DVD will be of very good quality and can have as much of the original content as you want. This guide has instructions right from compressing the DVD to fit on a 4.36GB (4.7) blank DVD disc, to burning it.

Introduction & Requirements
Software you must download and install

 DVD Shrink
 Required: Obviously you will need to download and install DVD Shrink for this guide. The program is completely free to download. Download!
 ImgBurn
 Required: Once DVD Shrink has compressed your original DVD enough to fit on a blank disc, you can use ImgBurn to burn it. It is also completely free. Download!
 MenuShrink
 Optional: Appendix A of this guide includes instructions to use MenuShrink to convert Motion Menus to Still Menus to save space and improve quality. It is completely optional. Download!
 Nero Burning ROM
 Optional: This guide uses ImgBurn to burn the DVD Shrink output to a blank DVD disc, but Appendix B has instructions on how to do so with Nero Burning ROM if you have it. Download!
You will need to have enough free space for this process. The
DVD Shrink
output will be around 4.36GB in size and if you plan to rip the DVD contents to your hard drive to speed up the process, it could be as much as 8.5GB extra space. To burn, you obviously need a DVD burner and a blank DVD+/-R(W) disc (
DVD-RAM
will NOT do!). DVD Shrink is very fast at compressing, but this process depending on the speed of your computer might take a little while to complete.
What does DVD Shrink do?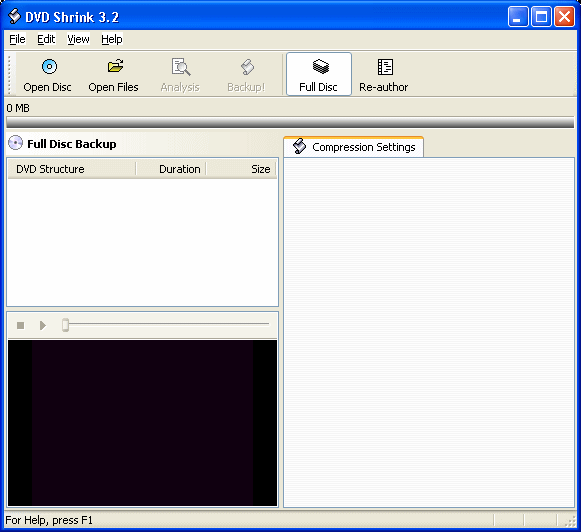 If you are looking to make a backup copy of a purchased DVD disc, then
DVD Shrink
is a great help. It is the easiest solution for taking a
DVD-9
(a dual-layer DVD, most retail DVDs are dual layer) and converting it to
DVD-5
(4.3GB or less,
DVD-R
/
DVD+R
are examples of
DVD-5
in terms of capacity limits). Unless you have dual layer blank DVDs, which are noticeably more expensive than regular blanks, you will need to make sure the resulting copy is 4.36GB or less in size.
The program is very flexible, and it tries to balance quality and content as best as possible. You can improve the quality of the output copy by cutting out areas of the DVD that you do not need, such as extras, directors commentary, foreign audio, subtitles etc. but you can also opt to keep all of these things at the expense of quality. If all you care about is the DVD movie and not the menu or anything else, you will get the best copy (Read -
How to copy DVDs (Movie Only) with DVD Shrink
), but if there are other things on the disc you wish to keep, then stick to this guide.
Let's begin - Move to Page 2
On the next page, we take a look at DVD shrink for the first time and show you hope to open a DVD in the program and deal quickly with any errors you may receive with newer DVDs.
---
More Related Content
| | | | | |
| --- | --- | --- | --- | --- |
| | | | | |
| | | | | |
| CloneDVD is a quick and simple tool that can copy an entire DVD in very little time. It has an easy step-by-step interface that makes the entire task much easier. | ConvertXtoDVD can take almost any type of video file and quickly encode it to DVD, ready to be burned and watched immediately, complete with menus, chapters, subtitles and whatever else you want. | Nero is arguably the best suite of CD/DVD/Blu-ray production and burning tools available. Complete with support for High-definition content, it is a true All-In-One multimedia solution for all. | CloneDVD Mobile can convert entire DVD videos, or clips from DVDs, into formats supported by portable media players, including mobile phones, PSP, iPod, iPhone, ZEN, Zune and more. | Have a large collection of digital photos? PhotoDVD will create professional looking DVD slideshows you can impress your family with. It supports almost all image formats and audio formats. Highly recommended. |
| Download | Download | Download | Download | Download |