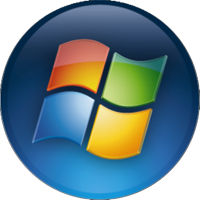 This guide will teach you to how to create a completely custom, bootable Windows Vista installation disc with applications, tweaks, patches. You can remove what you do not want from Vista, change default settings, add SP1 and certain Windows Updates. You can also create unattended setup for re-installation.[/url]


---
Introduction & Requirements
Software you must download and install

vLite
Required: Please download vLite here and install it. Download!
Windows Vista SP1
Optional: Please download Vista SP1 here if you do not already have it. You will need authorized OS to get it. Download!
Getting Started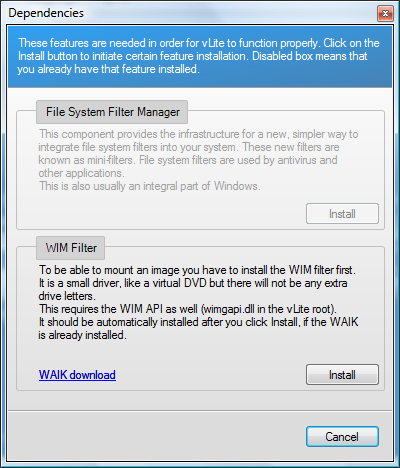 Install vLite. Once it is installed you will be greeted (most likely by the accompanying screenshot, that is telling you you must install
WIM filter
or the program cannot run. Click the
Install
button and you will be taken to the Microsoft downloads page. The download is 1.4GB so set aside some time to download it. Even at max speed, this download took me 19 minutes. However, there is a much smarter alternative. Download
vLite 1.1.6
and head over to
Program Files
and copy the
wimgapi.dll
file to some place safe. You can then upgrade back to vLite 1.2 and move the file back. You will then be greeted with vLite program. Check out the simple interface.