In this guide we will look at how to record video using the TVUPlayer P2PTV application. The process uses the TVUPlayer client software to play back a channel you wish to record, and the VLC Media Player software to do the actual recording for you.
---
Introduction & Requirements
Software you must download and install

TVUPlayer
Required: You should have the latest version of the TVUPlayer P2PTV client installed on your Windows computer. Download!
VLC Media Player
Required: The second page of this guide shows how to use VLC Media Player to record your video as TVUPlayer has no internal recorder. Download!
TVU Player is a TV sharing program that allows you to view video content. It carries many popular channels, including the likes of CBS in the United States. Install both the latest TVUPlayer client and VLC Media Player on your computer.
TVUPlayer First Run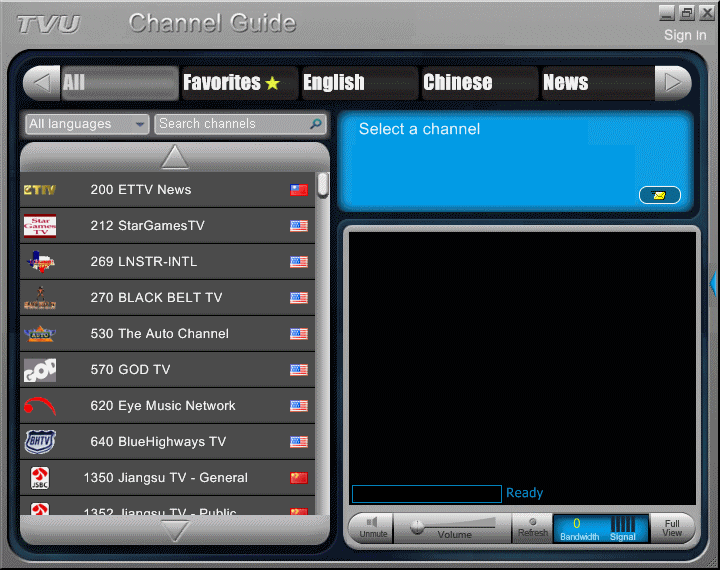 A bit bulky? Ye that would describe the interface of the TVUPlayer client. However, it is very easy to understand and the simplicity of it works for its purposes. On the left you have a list of channels currently offered by TVU networks. There is a Search box just above these channels that will let you filter out the channel you want to see. On the right of the program is the built in player and above it all are a few buttons to filter by language and genres etc.
Find the channel you wish to record and double click it to play it in TVUPlayer.
Playing a channel in TVUPlayer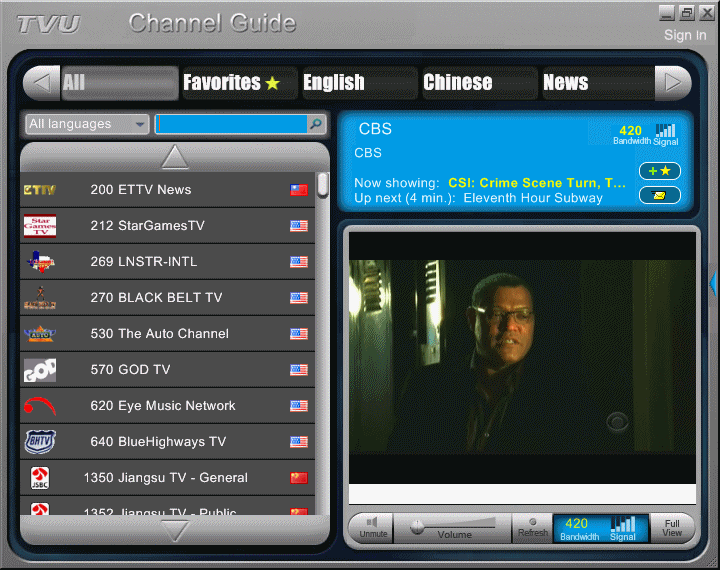 TVUPlayer is a very decent program to have installed on your computer to watch TV content from around the world, especially if you are on the move yourself. In order to get true Full Screen playback, you do need to double click on the video as it is playing. Keep an eye on the Signal, as a low signal (3 bars or less) may result in jumpy playback or video freezes.
How can you record it?
Technically, you can't with TVUPlayer. However, there is one option. TVUPlayer sets up a local network stream when it is displaying a channel. VLC Media Player can play this stream, which means it can record it to stream it using another supported method etc. Move to the second page of this guide to get our recording started.
Required: Page 2 - Use VLC to Record TVUPlayer Video