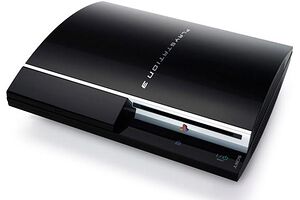 In this guide we will teach you how to update the firmware of your PlayStation 3 console using a flashdrive. This is very useful if you cannot get Wi-Fi on your console or cannot get a wired connection. Firmware upgrades are very important and will help with stability of the system as well as upgrade playback options and add other features.
Requirements
For this guide there are a few requirements, all of which you should own or you would not be looking here.
PlayStation 3 console
- Any model works, as all models have Memory Card readers and USB ports.
A working SIXAXIS or DualShock3 controller.
A PC with Internet access.
The latest PS3 firmware update. You can find the latest firmware here:
Sony PlayStation 3 firmware update
.
A storage media device, either a USB flash drive or a Memory Stick, SD Memory Card, or CompactFlash card. On that storage media, you will need at least 150MB of free space.
Getting the firmware update
First off, download the firmware update to your
Desktop
or any place else that is easily accessible and make sure the full image downloads.
From there, plug in your flash drive or insert your memory card. Open the drive in
Windows Explorer
and create a new folder in the drive named
PS3
(all capitals). Open the new
PS3
folder and inside create a new folder called
UPDATE
(all capitals again). Move the downloaded firmware file into the
UPDATE
folder.
The file name will always be called
PS3UPDAT.PUP
. In summary, place the
PS3UPDAT.PUP
file in the
UPDATE
folder which is inside the
PS3
folder on your storage media.
Updating the firmware on your PS3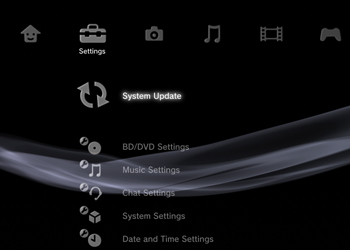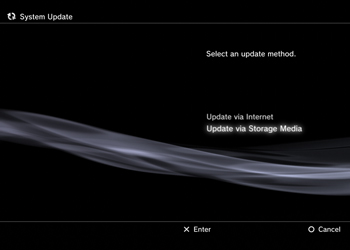 Turn on your
PlayStation 3
console and insert the storage media.
From the
XrossMediaBar
, head over to
Settings
and finally to
System Update
. Press X on your controller to move to the next step.
Select
Update via Storage Media
and the system will search the drive for the PUP file.
Follow the on screen instructions to begin the update. When the update is done, your PS3 will reboot and when you come back, confirm you have the firmware update. Head to
Settings
, then
System Settings
and finally
System Information
. If the number showing matches the update you downloaded at the beginning of the guide, then the update was successful :)
Finishing Up
If you have any questions or comments please post them in our PlayStation 3 Discussion Forum.

For more information on the actual console, please view here: PlayStation 3 at the Afterdawn Hardware section

Version History
v1.0 -- First Version Published-- by
DVDBack23
(23/10/2008)