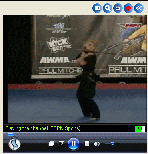 There is a new craze on the Internet sweeping around the world. It is the ability to watch live television content from anywhere in the world with a good Internet connection, enabling users to find football games, award shows, movies etc. to watch live on their computers when they don't have access to the channels. It is driven by P2PTV technology. This guide examines some of the software and methods used for live television streaming on the Internet.

---
Introduction & Requirements
Software used in this guide

TVUPlayer
Optional: You can Download and install TVUplayer on your computer. Download!
TVAnts
Optional: You can Download and install TVAnts on your computer. Download!
SopCast
Optional: You can Download and install SopCast on your computer. Download!
This guide will first show how these programs look running and some of their hidden settings and features. After that it will examine some of the avenues for TV content links and information, and then provide a warning about the possible legal issues surrounding watching some content (i.e. Premium TV content) using these methods.
The first program we will take a look at is
TVUPlayer
.
---
TVUPlayer - The Easiest Choice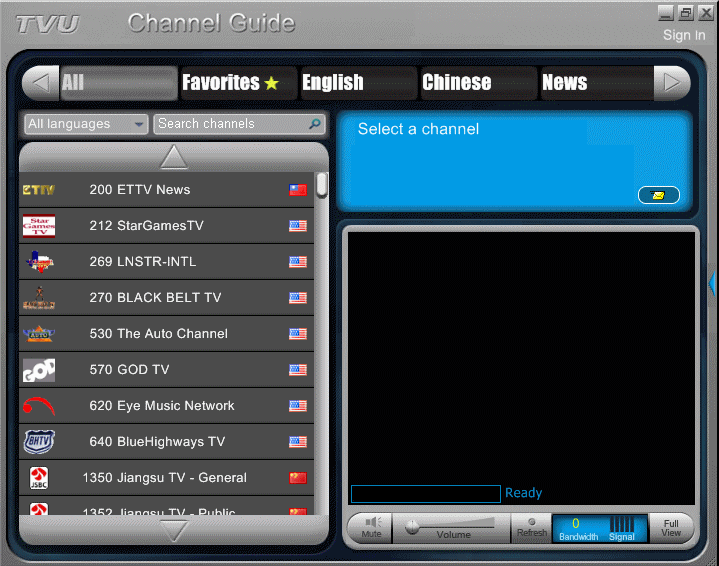 I chose
TVUPlayer
to talk about first because it is by far the easiest
P2PTV
program I have ever used, and works very well on
Windows Vista
(compared to
SopCast
for example which can choke on Vista in my experience). As you can see TVUPlayer is not that complicated to understand. On the left is the list of channels TVUPlayer is currently carrying with a search box over it. On top you have language selection and to the right is the player which the channel will be shown in.
TVUPlayer is put out by
TVU Networks Corporation
, and it is popular for carrying U.S. networks such as
CBS
. Some of the sports channels that it carries often play host to live English Premiership football games too, for example. The software has remained free since it was founded in 2005.
TVUPlayer - Watching Channels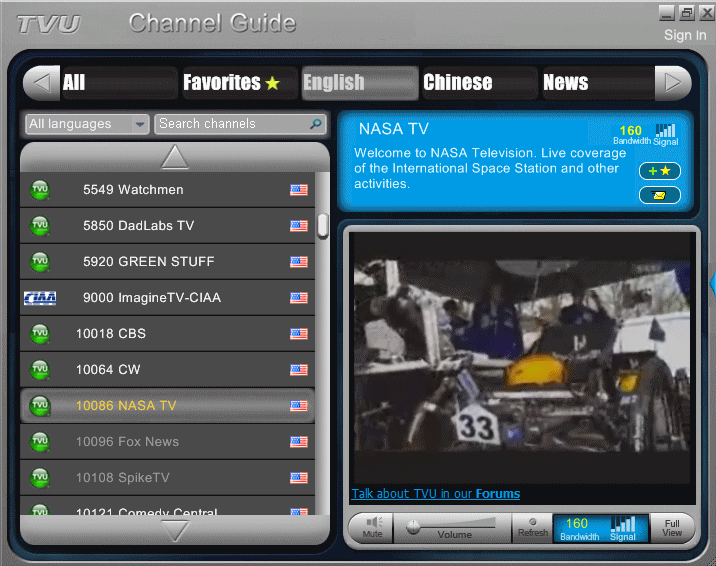 There is no real
"trick"
to
TVUPlayer
, it does exactly what it promises to do. Simply find a channel you want to view on the left and double click it. You can double-click the video as it plays to go full screen too (right click for exit option, double-click for proper full screen). Keep an eye on the bandwidth and the Signal as they will determine the quality that you get. You might be surprised with some of the channels that
TVUPlayer
carries, and there shouldn't really be any problem with you viewing them through this software.
TVUPlayer - Settings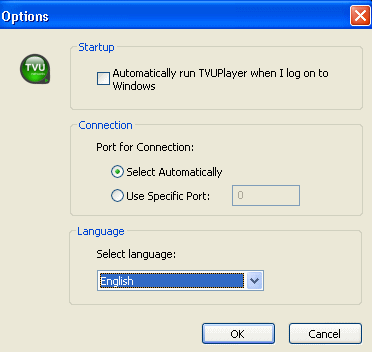 TVUPlayer
doesn't come with a whole host of settings that you can change (at least not this part of the software offered by TVU Networks). However, if you right click the
TVUPlayer
icon in the system tray and click
Options
you will get the windows you see above. You can choose to automatically launch
TVUPlayer
on start-up if you wish, change the language of the program, or specify what
Specific Port
the software uses. When you are done click
OK
.
TVUPlayer - Final Thoughts
Pros
Carries a lot of channels
No hassle setup
Easy to use
Works well on Vista
Associated "TVU://" links in browser, meaning you can click a link on a website that will load a channel.
Cons
Sometimes signal just drops completely
Quality is often lower for channels that are shared with other software such as SopCast
TVUPlayer is definitely software that you want to have installed if you want to watch live TV on the Internet for free.