TVAnts - Useful Software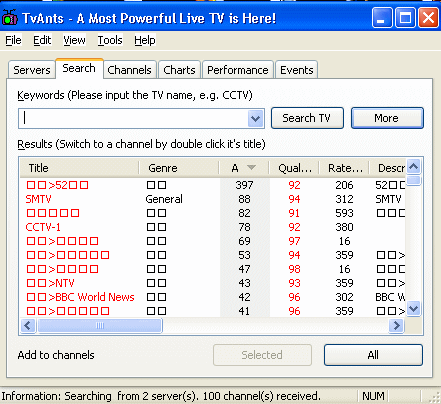 TvAnts
is an older title for watching TV content online. The program was designed and put out by
Zhejiang University
. It is a
P2PTV
application that allows you to stream and simultaneously share a TV feed, or be the source of the TV feed. While I won't show you in this article how to share a channel, you will find that TVAnts is surprisingly good on its own, even though it is one of the older used options and has been (sort of) replaced by titles like
SopCast
.
TVAnts differs from TVUPlayer in that most of the content you find with it is shared by users, and the more users sharing with good connections, the stronger the channel will be. Obviously this leads to delays so what you are seeing isn't exactly fully Live, but it's better than nothing in any case. TVAnts comes pre-loaded with two servers which you can use to download 100 or so channels immediately (if it says no channels found, just click more).
TVAnts - Playing a Channel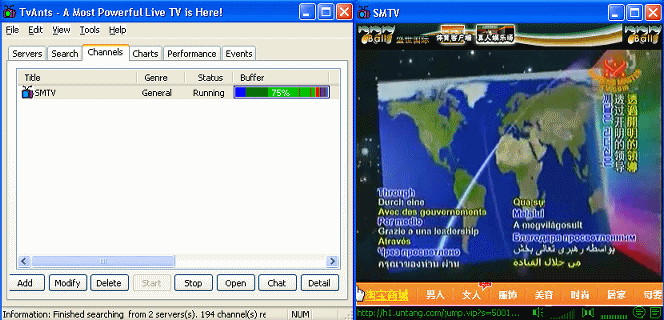 Playing a channel, again, is no big deal. Under the
Search
tab,. simply find a channel you want to watch and double click. As seen above, another window will now pop-up and start to load the channel for you, and as you download data you will share it with other users. Click the
Channels
tab and you can see the
"Buffer"
progress as the channel loads. You must remember one thing, to stop a channel you can;t simply just close the video window, you have to select the channel under the
"Channels"
tab and click
Stop
, or else it will continue to download and share the stream.
TVAnts Settings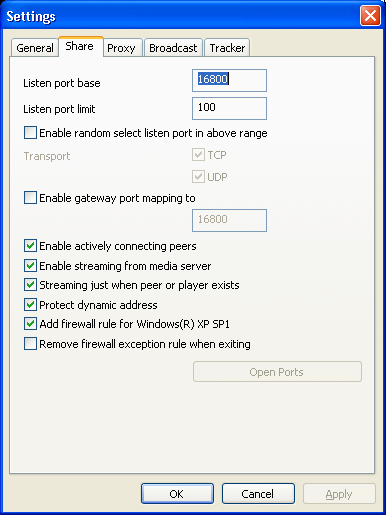 Click
Tools --> Settings
and you will see that TVAnts is much more flexible with settings than TVUPlayer was. Under the
General
tab, you have multiple languages to choose from to view TVAnts in. Under
Share
, there are some settings to quickly take a look at. It is configured from installation for optimal performance.
Proxy
,
Broadcast
and
Tracker
all contain settings that you might need to change if you are routing through a proxy server or you wish to stream channels yourself as the primary source.
When you are done changing settings click
OK
.
TVAnts - Final Thoughts
Pros
Users share some very good content
Easy to share you own channels
Associated "TVANTS://" with web browsers to load links from websites.
Cons
Takes a long time starting channels
Buffering causes channels to freeze
Not as stable as would be liked often times