Add Content to TVersity Library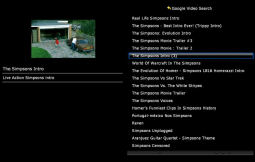 Now that TVersity, FFDShow and Windows Media Player have been setup, we can start adding YouTube content to the TVersity Library. Launch the TVersity client from a Desktop or Start Menu link.

---
TVersity Library Interface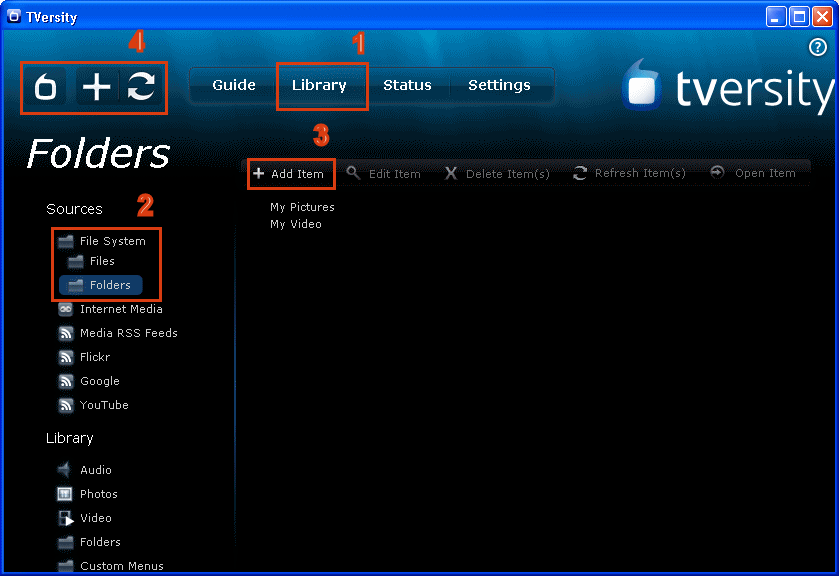 The TVersity interface is very basic. Across the top of the program we have buttons to take us to different areas of the interface. Under Library there are two main columns below the button bar. To the left we have our Sources and Library buttons, and to the right is a list of the actual content in the TVersity Library. It really couldn't be easier. In order to Add Items we must.
Add YouTube Links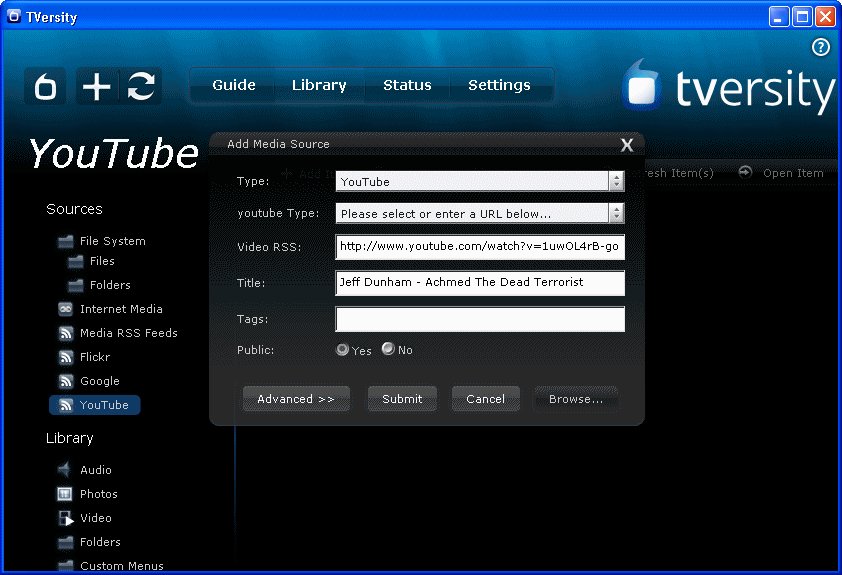 When the Add Media Source box pops up, do the following...
Type - Change Type to YouTube.
YouTube Type - You can choose what kind of YouTube content you want to add. You can Add a User, or a tag, or choose Recently Added Videos. You can also leave this field blank and simply Add a direct link to any YouTube video.
Video RSS - In here put the link to the YouTube video you want to Add to the Library.
Title - The Title you choose here will be shown on the Xbox 360.
Tags - You can add tags to the benefit of your Library if you wish to.
When you have filled up the details, click the Submit button.
Media in Library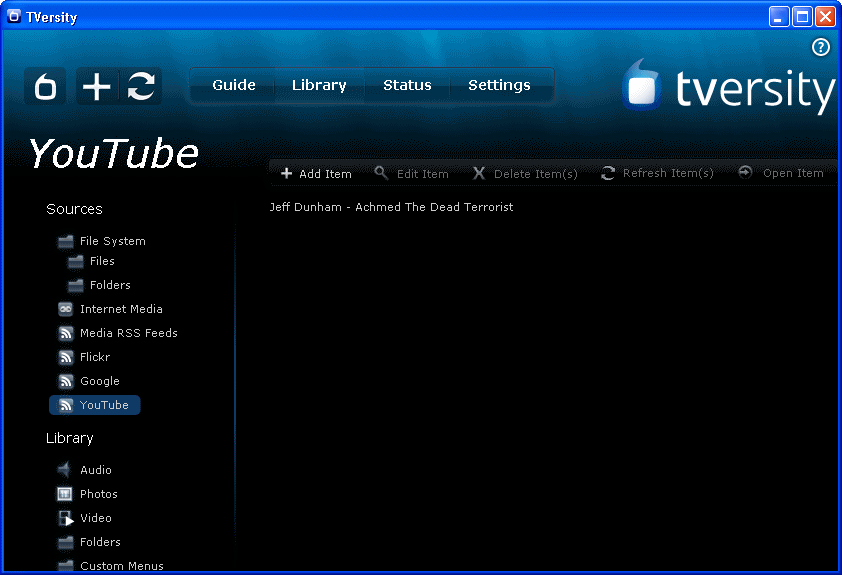 As shown in the picture above, click YouTube on the left hand side of the program to see the YouTube clips you have added to your TVersity library. You can add as many clips or other content as you wish to the Library and it will be available to stream to the Xbox 360 console.
---
Please Move to the Next Page
We have added the content we want to watch on the Xbox 360 to the TVersity Library. On the next page we will look at playing the content on the Xbox 360 console
Page 3: Play YouTube on Xbox 360
--> This page shows how to play the shared content on the Xbox 360 console.