Jailbreaking your iPod Touch with 3.0 software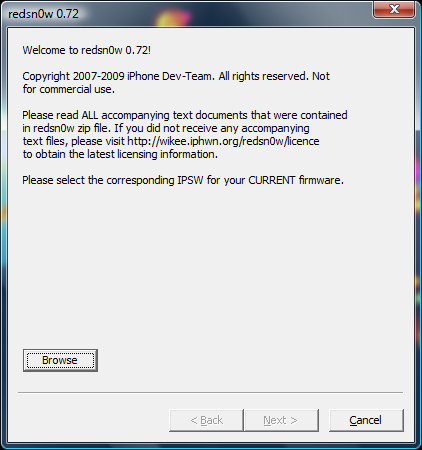 Open
Redsn0w
in ADMINISTRATOR mode
(this is
MANDATORY
, right click on the .exe, then
Run as Administrator
) and hit
Browse
. Select the same firmware that we moved to the redsn0w folder and hit
Open
.
The firmware will then be verified and if successful will give you the
IPSW successfully identified
notice as circled in the picture.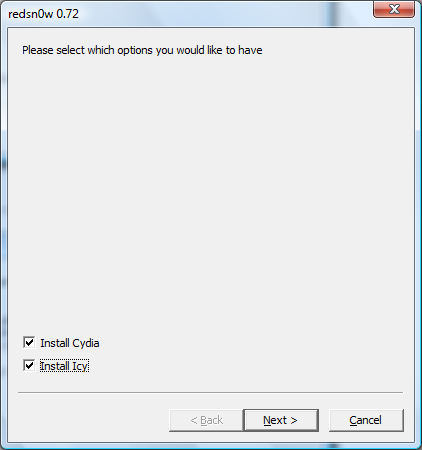 You will be asked to select what options you want, select both
Cydia
and
Icy
and hit
Next
. At this point, if your iPod Touch is not OFF, please turn it off. (Hold the power button, and the slide to shut it down). Also if you disconnected your iPod, now would be time to plug it back into your PC and shut down iTunes.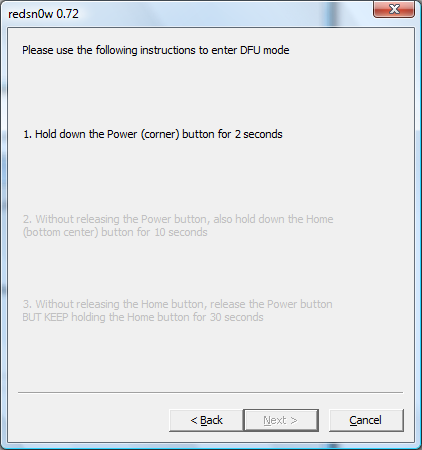 You will now be instructed on how to get your iPod into
DFU mode
. Make sure you follow the instructions exactly how instructed.
- Hold down the
Power
button for 3 seconds.
- Continue holding the Power button but also begin holding the
Home
button (center key), hold those simultaneously for 10 seconds.
- Release the Power button but continue holding the Home button for 30 more seconds.
Your device will then be recognized and will begin the jailbreak process.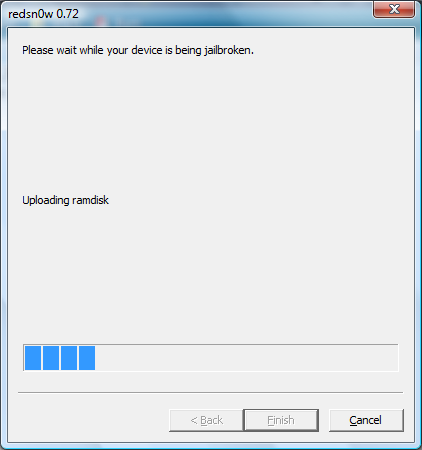 The new
RAMdisk
will begin uploading. This process shouldn't take more than two minutes.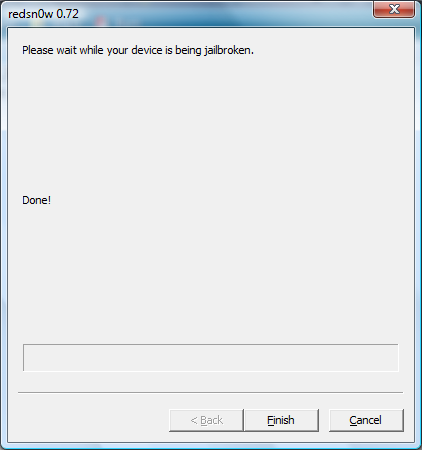 Once the RAMdisk and other properties are installed, you will have successfully jailbroken your phone. Hit
Finish
, and watch as the installers install on your media device. Once they are completely done, your device will reboot and you can check to make sure that the device is jailbroken.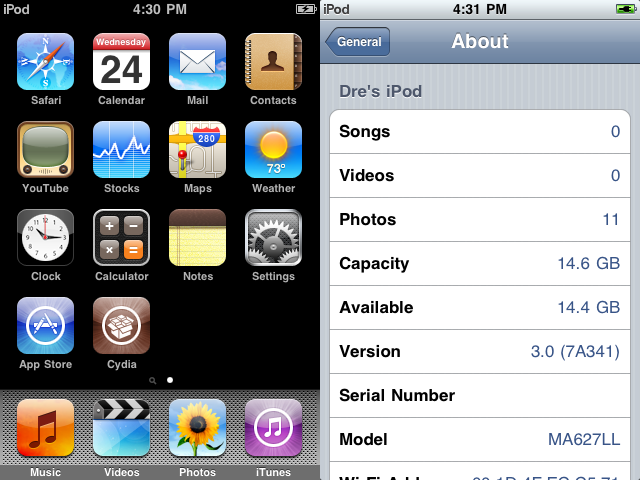 Version 3.0, jailbroken, and with
Cydia
installed. Enjoy :)
v1.0
-- 24th June, 2009, First version live. (
Andre Yoskowitz (Dvdback23)
)