| | |
| --- | --- |
| Jailbreak an iPod Touch with v2 Software | You are viewing Page 1 of 4 -- Go to page 1 , 2 , 3 , 4 |
Jailbreak an iPod Touch with v2 Software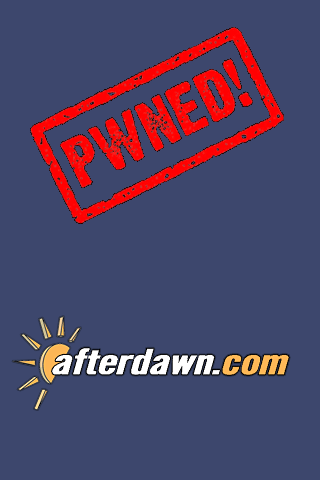 With the release of the version 2 software for the iPod Touch it's no longer necessary to break into it to add your own software. But if you want the freedom to add whatever software you want instead of just the titles Apple approves you still need to jailbreak it, which is where WinPwn comes in.
What is WinPwn?
WinPwn is a Windows implementation of Pwnage Tool, which was developed by a group called the iPhone Dev Team. Using WinPwn and Apple's own software update you can create your own custom firmware, including not just the ability to add more software, but also a custom boot screen. Best of all, you won't lose any functionality from the v2 (firmware 1.2) software upgrade. You can still buy and run programs from the iTunes App Store. You just happen to get more options that aren't there by default.
Version 1.x Installer Apps
If you're already using a jailbroken iPod with the original (v1.x) software on it you'll probably find that many of the programs you've been running aren't available for v2 yet. Although some have been rewritten as official iTunes applications and others have been ported to work once you jailbreak your iPod, there are still many that either aren't ready yet or never will be. Before you decide to upgrade you will want to consider whether you'll be losing more functionality than you gain. And of course you'll also have to decide if its worth the $10 pricetag.
Future iPod Software Updates
As of the time this was written the v2 software has already been updated once. If you updated before a new version of Pwnage Tool is released you may temporarily lose the additional software you've added by jailbreaking your iPod. Always make sure to check the
iPhone Dev Team Portal
before updating if you don't want to risk that happening.
Required Software





The Windows implementation of the iPhone Dev Team's PwnageTool tool for jailbreaking an iPod Touch or iPhone running the v2 software (1.2 firmware) is called WinPwn. Rather than directly modifying the software on your iPhone or iPod it creates a modified update file which can be loaded on the device using iTunes' standard Restore feature.






iTunes is both a media player and tool for managing media and programs on iPods and iPhones. It interfaces directly with both the iTunes music store and Apple hardware. It can also backup and restore software on Apple portable devices, making the process of restoring them much simpler.
Download The iPod Touch v2 Update
Before you can proceed any further you'll need to have the v2 iPod Touch update downloaded to your computer. Even after you update the installer will remain on your computer. You'll need to use the same computer you updated your iPod on to create your custom firmware in our first step.
Continued On Page 2



On the next page we'll look at how to use WinPwn and an official update from Apple to create a restore file for your iPod Touch.





Jailbreak an iPod Touch with v2 Software
You are viewing Page 1 of 4 -- Go to page 1 , 2 , 3 , 4
---