Jailbreaking the iPod firmware
If you had already jailbroken your iPod Touch prior to installing the v2 software you may have simply gone to a webpage and clicked on a link. WinPwn doesn't work that way. Instead it uses the update you downloaded from Apple to create a new restore file to load using iTunes. Even if you had iTunes install the v2 update, the downloaded file will still be located on your hard drive as long as you're using the same computer you upgraded your iPod with.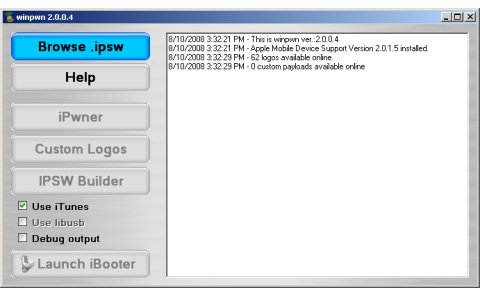 Load Apple Firmware
When you start WinPwn you'll be greeted with a simple window that has buttons on the left side and status messages on the right. Start by clicking the
Browse ipsw
button. IPSW is the file extension for
iP
od
S
oft
w
are, and your update file should have this in its name.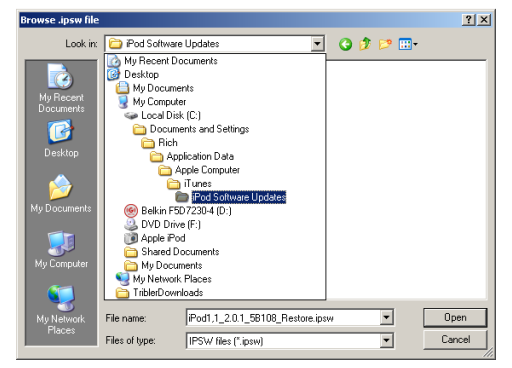 Finding iPod Updates
Navigate to the folder where the iPod Touch v2 software update is located to open it. By default that will be in your
Documents and Settings
folder under
Application Data\Apple Computer\iTunes\iPod Software Updates
.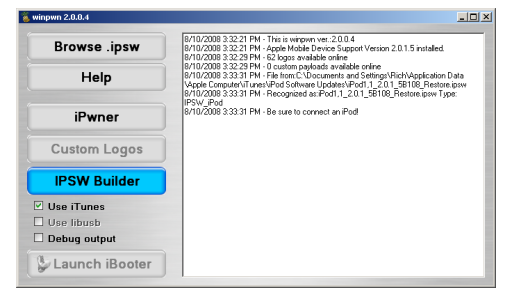 Start IPSW Builder
WinPwn will examine the software update you supply. Make sure it tells you the software is for an iPod and click the IPSW Builder button. This is how we'll be creating a new IPSW file from Apple's original. It's a good idea to make sure you have any other programs closed since this process will involve reading the entire Apple update file into memory before creating the new one.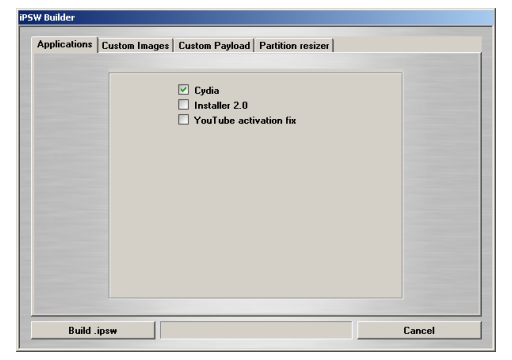 Make Sure to Install Cydia
You'll see several tabs in the IPSW builder. On the Applications tab make sure
Cydia
is checked. This is the program you'll be using to load applications after the jailbreak is complete. It's similar to the old Installer program, which is also being updated for the v2 iPod software.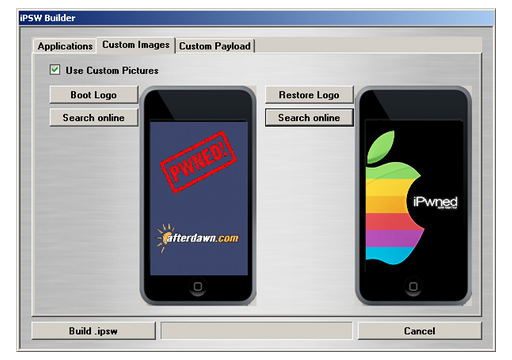 Custom Boot and Restore Images
You can also select your own custom images that will appear when you start your iPod normally or in Restore mode. The image at the beginning of the guide is one I used for my own iPod. If you wish to use it you can right-click on it and select either
Save Image as
(Firefox) or
Save Picture as
(Internet Explorer) to save it to your computer.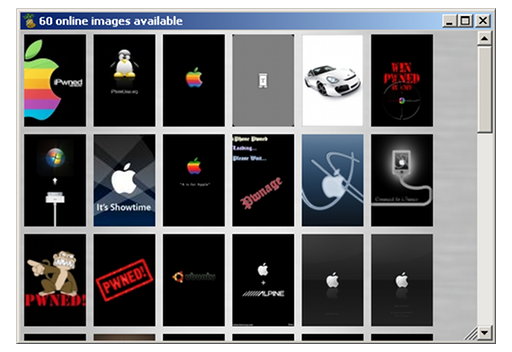 Downloading Images
If you'd like to use the Afterdawn image shown above you can download it from the first page of this guide. You can also use the Search Online button to get a list of images which can be automatically downloaded by WinPwn if you select them.

Build IPSW file
Now you can click the
Build .ipsw
button and select an output directory. Then sit back and wait for WinPwn to create a new Restore file. Once WinPwn is done writing the IPSW file you'll see a popup window.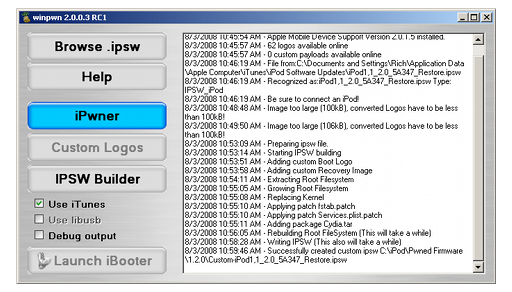 The final step with WinPwn is to modify the new Restore file. Simply click the
iPwner
button and browse to the flie you just created.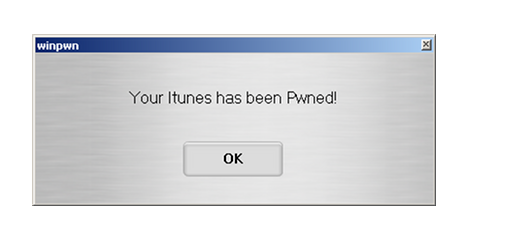 Once the process is done you'll get another popup window telling you about it.
---